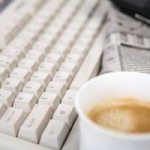 Welcome to the 43rd edition of The Pixel Project's VAW e-News Digest! As usual, we bring you the latest and most relevant news related to violence against women and efforts at eradicating it from around the world.
The Protocol to the African Charter on Human and People's Rights on the Rights of Women also known as the Maputo Protocol or the African Women's Protocol was adopted by the African Union (AU) on July 11, 2003 in Maputo, Mozambique. The Protocol entered on November 25, 2005 after being signed by the requisite 15 AU member states. Of the 53 AU member countries, 31 of the 49 members who have signed the Protocol have ratified it in their own countries. But four AU member states still have not yet signed it. Equality Now is crusading for the complete ratification and implementation in all AU member states through the Solidarity for African Women's Rights (SOAWR) campaign.
Social media has become a vital part of social change in most parts of the world. The best and most recent example has been its role in the Arab Spring. Unfortunately, it also has become a tool for perpetrating sexual abuse. But through another great Website, Change.org, Facebook has removed most of it pro-rape pages from its site. Change.org is a Website where online petitions can be signed and posted for everyone who has Internet access to sign.
Every contribution matters. If you have any news you'd like to share concerning violence against women, reach Karina at karina.tayag@gmail.com. If you prefer to receive up-to-the-minute news concerning violence against women, follow us on Twitter at http://twitter.com/thepixelproject.
It's time to stop violence against women. Together.
Regards,
The Pixel Project Team
———————————————————————————————————————————
General Violence Against Women News
Gender Bender: Why We Need to Focus More on Our Boys
A Campaign Against Death by Stoning in Iran
Six Ways for Dads and Moms to Help Daughters Deal With Street Harassment
French Protest Violence Against Women
Brave Bangladeshi Woman Fights Against Ancient Practice of Dowry
GADCC-Caraga Spearheads 18-Day Campaign to End Violence Against Women
The Word on Women – African Women's Organizing For The Ratification And Implementation Of The Maputo Protocol
Holguin Hosts Day for Non-Violence Against Women
Stalking Victims 'Let Down By The System'
Population Pressures Will Worsen Plight of Women
Domestic Violence
From Survivor to Mountaineer
Helping People Beyond the Pain
Domestic Offenders Find Soft Sell Beats a Jail Cell
Paws For Peace: Dogs, Humans Walk to Benefit Victims of Domestic Violence
Algonquin Police Officer Honored for Family Violence Prevention Efforts
Bringing Forced Marriage Out of the Shadows
Teeth Tell Tales: Dental Hygienists Join FightAgainst Woman Abuse
Jeremy London Wanted by Police for Alleged Domestic Violence
Former ADP CEO Faces Domestic Violence Charges
Stoke City: Domestic Violence Film at Britannia Stadium
Rape
One Victim's Battle to End Sexual Violence Against Journalists
Facebook Finally Removes Its Pro-Rape Pages
Senator Drops Controversial VAWA Campus Sex Provision, But Civil Rights Violations Remain
The War Might Be over, But Women of Northern Uganda Still Suffer Abuse
Lawmaker Wants Military Rape Cases Shifted Into New Office
Homeless Man Who Posed as French Journalist Gets 20 Years for Rape
Child Rape Deserves Ultimate Punishment
Will the Military Finally Confront its Rape Epidemic?
Quincy Man Facing 16 New Charges of Child Rape
In Penn State, Are Allegations 'Sex,' 'Rape,' or 'Assault'?
Female Genital Mutilation
Somali Women are Against Female Genital Mutilation
Female Genital Mutilation 'Affects Up to 90 Per Cent of Girls in Some Countries'
Rescue Center Provides Shelter for FGM Girls
EGYPT: Gynecologist & Cairo woman discuss female mutilation
Iraq Kurdistan: Free Yourself from FGM-A New Approach
Women of Sierra Leone Saying No to Debilitating Ritual
"Pagba Saha" on Female Genital Mutilation
Profile: Dr. Yousif Al Kouda, Islamic scholar in the Frontline of Sudan's Efforts to Abandon FGM/C
Gambia: Female Genital Mutilation
Female Genital Mutilation-Moving Away From the Cut
Honour Killing
15 Get Death for Honour Killing in Mathura
Honour-Killing Trial Hear Son On Tape to Being at Death Scene
Montreal Man and His Parents Charged with Honor Killing the Family's 3 Daughters and Another Woman
Village Elders Face Execution Over Indian Honour Killings
Sydney Honour Killing Case: Son Says He Didn't Care About Mother's Affairs
Channel 1 Airs Documentary on Honor Killings in Ramle
Radical Islam is on the Move in America
Man Whose Girlfriend was Killed in Honor Crime Shot Dead
Brother of Honor Crime Victim: Murders Will Not Stop
All in the Name of Honour
Human Trafficking
Fighting Back, One Brothel Raid at a Time
The Face of Modern Slavery
Hopes for Better Lives Lead to Slavery in the U.S.
Human Trafficking Bill in Mass. Will Be Tougher on Pimps
Hillary Clinton Lauds Philippines for Fight vs. Human Trafficking
License Case Angers Senators
Teng Sheds Light on Human Trafficking
Human Trafficking Rackets Targeting Women
Runaway Children Targeted by Human Traffickers
Human Trafficking Spreads toi Norfolk's Fields
Activism
Forestville Miners Make the Pledge
Liberia: Egyptian Envoy Honors Nobel Laureate Leymah Gbowee
Women in Darfur Work to Bring Peace and Change
Afghan, Palestine Activist Gets UNESCO Award
Women's Rights are Human Rights
Music Star Deeyah Speaks Pride and Multiculturalism in Norway
Egyptian Activist Poses Nude, Inciting Furor
Tunisian Activists Warn About Women's Backslide
In Mideast: Career, Family and Activism
Women's Rights Activist Strips in Vatican