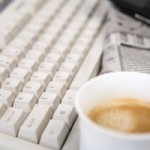 Welcome to the 40th edition of The Pixel Project's VAW e-News Digest! As usual, we bring you the latest and most relevant news related to violence against women and efforts at eradicating it from around the world.
October is Domestic Violence Awareness Month in the United States. The monthly observance evolved from the Day of Unity, first held in October, 1981. According to the Domestic Violence Awareness Project, the day was intended to "connect advocates across the nation who were working to end violence against women and their children. The Day of Unity soon became an entire week devoted to a range of activities conducted at the local, state, and national levels. The activities conducted were as varied and diverse as the program sponsors but had common themes: mourning those who have died because of domestic violence, celebrating those who have survived, and connecting those who work to end violence."
In recent days, people have worked to raise awareness of all forms of violence against women, with men marching in heels in Toronto, protestors taking part in a SlutWalk in New York City, and two governments making it illegal to practice female genital mutilation.
Every contribution matters. If you have any news you'd like to share concerning violence against women, contact Crystal at csmith.tlm@gmail.com. If you prefer to receive up-to-the-minute news concerning violence against women, follow The Pixel Project on Twitter at http://twitter.com/thepixelproject.
It's time to stop violence against women. Together.
Regards, The Pixel Project Team
General Violence Against Women News
Pakistan: Suffering in silence
Verizon and National Domestic Violence Hotline Launch 'Monsters,' a Short Animated Video That Depicts Devastating View of Domestic Violence From a Child's Perspective
South Sudan, others receive UN grant to end violence against women
New Delhi: Activists Give Voice to Women in Strife-Torn Regions
Fiji: Women's centre records 298 cases of violence against women
San Francisco: Futures without violence
Protect women from threat of cyber-violence
Domestic Violence
Domestic Violence Awareness Month Resources
Mary Kay Urges America to Take a Stand against Domestic Violence
Cherokee Nation: Purple is the colour for domestic violence
India: Don't be willing to adjust
US: High-Tech Stalking on the Rise
Nunavut: Women fleeing violence
Ghana: Actress Kate Henshaw Nuttal recounts her experiences with her abusive ex-boyfriend
Toronto leader helps Project T.E.A.R. with donation for program to end domestic violence
Norway Donates for Gender Equality, Ending Domestic Violence
Rape
269 held guilty in Tamil Nadu mass rape case
Facebook refuses to take down rape joke pages
Rape Definition Too Narrow in Federal Statistics, Critics Say
How Carla's Coronation Street Plot Has Helped Rape Victims
'Slutwalk' women march on New York after NYPD tell them to 'cover up' to avoid rape
Do men hold the key to fighting rape in South Africa?
Family of gang-raped Pakistani girl, 17, defies tradition of honour killing to fight for justice
Jon Hamm Talks About Rape And The Lack Of Positive Male Role Models
Man posing as Italian boy on Facebook rapes O.C. girl, police say
Female Genital Mutilation
Kenya: President Kibaki Signs Bill Prohibiting Female Genital Mutilation
Iraqi Kurdistan: FGM Prohibited by Parliament As a Result of Progressive Campaigning
Swiss Outlaw Female Genital Mutilation
Uganda People News: Government Asked To Implement Anti-FGM Act
Female Genital Mutilation, not Europe's problem. Or is it?
UN praises attempts to combat female genital mutilation in Tanzania
Egypt girls hospitalized after FGM operation
Forced Marriage
Australian court prevents girl leaving to forced marriage in Lebanon
New report urges Commonwealth leaders to end forced marriage
US: Study: Thousands Of Immigrant Women Forced Into Marriage
Activism
Trinidad: Artistes unite to end violence against women
Merits of 'SlutWalk' up for debate
Toronto: Men walk the walk—in pumps—to end violence against women
Children's charity calls for International Day of the Girl to recognise equality and girls' rights