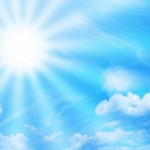 Between 1960 and 1996 Guatemala suffered through a brutal civil war, which began as a population level response against military interference in civil institutions. The conflict escalated following the involvement of America's CIA, and was only ended through a peace process brokered by the United Nations.
The war took over 200,000 lives and left approximately 50,000 people "disappeared", or unaccounted for. Historians have estimated that 100,000 women fell victim to brutal mass rapes, particularly indigenous Mayans, caught in the dispute between rightwing generals and leftwing insurgents.
The Guatemalan state has refused to even acknowledge the rapes, leaving perpetrators unpunished and bringing no justice to victims, who are often faced with living in the vicinity of the men who raped them. Many of these women have refused to be silenced, demanding that mass rapes be investigated as part of an alleged strategy of ethnic cleansing against the Mayan population. Victims have continued to campaign for twenty years, and were finally rewarded for their resilience and bravery this week.
Spain's national court has announced its intention to investigate the mass rapes and gender based violence as a component of its investigation into the war general's crimes. Spain's national court has a good record of involvement in international human rights cases, but will not be able to extradite accused rapists. International arrest warrants will, however, place severe restrictions on travel for those affected, and may eventually force Guatemalan courts to begin their own investigations. For now the investigations represent a valuable acknowledgement of women's suffering and a reward for their courage.
For more information see the Guardian's article "Guatemalan war rape survivors: we have no voice" published 28.7.2011.