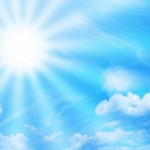 According to the Yorkshire Evening Post, at least 29 forced marriages in the Leeds district of West Yorkshire have been stopped through the utilization of forced marriage protection orders (FMPO). Such orders were originally introduced in 2009 and have been put to use by the West Yorkshire Police as well as other agencies in the region. The orders work to prevent families from taking daughters abroad in order to marry them against their will and are issued by a court judge. Though it is not illegal to force marriage in the UK, if anyone violates these orders, they can serve up to two years in jail.
Because forced marriages are a hugely underreported event, the FMPO helps to raise awareness of the issue. Jasvinder Sanghera, who escaped a forced marriage at the age of 16, explains, "For this region, the reporting is still very low. Given the population and the minority groups, we know there will be thousands of victims, but it's a very hidden issue. We've got to increase reporting and reduce isolation of victims."
The orders have proven to be quite valuable in protecting women in West Yorkshire and will hopefully remain a continuing endeavor on raising awareness about forced marriages as well as preventing them.
For more on this story: http://www.yorkshireeveningpost.co.uk/news/latest-news/central-leeds/leeds_action_on_forced_brides_1_3532922