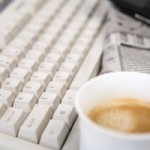 Welcome to the 33rd edition of The Pixel Project's VAW e-News Digest! As usual, we bring you the latest and most relevant news related to violence against women and efforts at eradicating it from around the world.
In 2005, Mukhtaran Mai became a strong voice for women's right when she appealed to the Pakistani Supreme Court to sentence the men who were responsible for her gang rape, which was ordered by the village council. She was sexually assaulted in 2002 because her brother, who was only 12 at the time, was allegedly having an affair with a female member of one of the village's powerful clans. But on April 19, 2011, Mai's appeal was rejected and this has caused intense anger throughout the women's rights community in Pakistan.
The Purple Ribbon Campaign was such a success in the Canadian city of Courtenay this year that Mayor Greg Phelps vowed to wear stilettos next year, if still in power, in show of his support to bring attention to domestic violence. This April was the launch of the event in Comox Valley and huge excitement is already building up for 2012's Purple Ribbon Campaign.
On April 29, 2011, the world was watching the royal wedding of Prince William to Kate Middleton. The image was of a picture of fairy tales coming true for millions all over the globe, but marriage isn't always picture perfect. There are countless invisible girls being forced to marry men against their will. British actor and model Nigel Barker drew attention to forced marriages in an essay on the Huffington Post for the United Nations' Girl Up campaign.
Every contribution matters. If you have any news you'd like to share concerning violence against women, reach Karina at karina.tayag@gmail.com. If you prefer to receive up-to-the-minute news concerning violence against women, follow us on Twitter at http://twitter.com/thepixelproject.
It's time to stop violence against women. Together.
Regards,
The Pixel Project Team
———————————————————————————————————————————
General Violence Against Women News
Can Empowering Women End Poverty?
US Report: Pakistan Uses "Culture of Impunity" on Human Rights Abuses
Mai Supporters Decry Setback to Women Rights
Uganda: Our Prisons Violate Rights of Children, Women
Men Should Stop Their Own From Abusing Women
Incidents of Violence Against Women in Sindhuli on Rise
US Calls For Action on Refugee Woes
Vagina Monologues: Draws a Crowd, Bring Issues to Light
Domestic Violence
Glendale, CA: Domestic Incidents Rise
Purple Ribbon Campaign a Success
Domestic Violence: Economy Shrinking, Abuse Growing
Domestic Violence, a Unique Crime
An "Underground Songwriting Master" Covers Murder Ballads for Domestic Violence Awareness
Focus on Firearms in Domestic Violence
Domestic Violence Hit Pets Too
211 Helpline Sees Rise in Suicide, Domestic Abuse
Rape
Women, Men March to "Take Back the Night"
Pakistan Court Acquits Suspects in Mukhtaran Mai Case
Maldives: HRCM, Gender Department Condemn Sexual Violence "Atrocities"
Liberia Must Take Urgent Action To Protect Refugees From Sexual Abuse
14 Year Old Boy Pleads Guilty to Kidnap-Rape of 26 Year Old Woman
LAPD Officially Clears Rape Kit Backlog
Attempted of a 99 Year-old an 'Atrocity'
Seymour Couple Arrested For Rape of Teen
Female Genital Mutilation
New York Girls From West Africa Recall Genital Cutting
Campaign to End Female Genital Mutilation Holds Event at Harvard University
Guinea Host Summit to Curb Female Cut
My Circumcision Have Haunted Me To Date
Sexual Pleasure and Female Circumcision
Female Judges From Around the Globe Convene in DC
Clark Honored at Symposium
Need a More Robust Effort to Eradicate Female Genital Mutilation
Forced Marriage
East Lancashire Project Helps Prevent 8 Forced Marriages
Specialist Staff Continue to Use Pilot Legal Powers to Stop Forced Marriage
Forced Marriage Victim Demands Justice
The Registrar's Manual for Detecting Forced Marriages, By Sophie Hardach
Victims of Forced Conversion and Forced Marriages
12 Year Old Seeks Divorce From 35 Year Old Husband
Less Than Royal Weddings

Udupi: Teenager Forced into Marriage Goes to CWC Custody
Activism
Community Hero Takes Her Life Back
Thousands of Yemeni Women Show Support for End to Political Chaos
Rape Survivor is a Prolific Advocate in Florida Capitol
Smashing the Smashers: the Early Women's Movement Against Street Harrassment in America
Join our NO MORE EXCUSES! Campaign
Uniting Against Violence: A Girl-Centered Approach
Justice Department Announces $6.9 Million in Grants to Engage Men in Preventing Crimes Against Women
Campaigner Endures Humiliation in Fight Against Domestic Violence