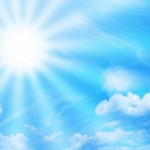 How widespread are incidents of street harassment of women? Holly Kearl, of Pixel Project partner organisation Stop Street Harassment, outlined the scope of the problem in a recent article on TheWip.net. Few studies exist, but the numbers are shocking:
"Countrywide studies in Canada and Egypt reveal this vastly under-recognized issue to be the experience of more than 80 percent of women. Recent studies conducted in Delhi, India, and Sa'ana, Yemen, show it to be the experience of more than 90 percent of women. And in the only two studies conducted in the United States, 100 percent of women in both Indianapolis, Indiana, and in the California Bay Area said they had faced street harassment."
Ms. Kearl decided to take action and declare March 20, the spring equinox, Anti-Street Harassment Day. She hoped that 500 people would agree on Facebook to do something about street harassment, whether that be sharing their stories or organising an event.
As reported in the WIP story, the response to Anti-Street Harassment Day far surpassed Ms. Kearl's hopes. Some 1,700 people RSVPd on Facebook saying that they would take action. Her article outlines stories of participation from all over the world—South Africa, India, Canada, Trinidad and Tobago, Mexico, and Egypt.
Her event has helped raise awareness of an issue that is too often overlooked or dismissed as harmless. To read the full article, visit http://thewip.net/contributors/2011/04/breaking_the_silence_rallying.html.