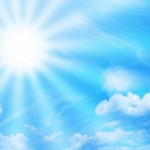 In January, the United States government announced a $300,000 grant for four projects in Turkey aimed at "increasing women's and girls' access to education and healthcare and combating all forms of violence against women and girls."
Among the agencies that were awarded funding was the Hüseyin Özyeğin Foundation, which will use its grant to implement its program "Empowering young women against violence."
The organization The Advocates for Human Rights provides a detailed view of the situation for women in Turkey. Their report notes that the women's rights movement in Turkey has "made significant strides in addressing violence against women, chiefly through the modernization of its laws to provide greater protection," but it also notes that domestic violence, sexual assault, honor killings, and trafficking persist in Turkey.
Programs like the small grants initiative from the US Secretary of State's Office of Global Women's Issues provide hope and support for the women of Turkey and encourage them to continue their efforts.
If you have good news story that you would like us to feature, please email me at crystal@thepixelproject.net.