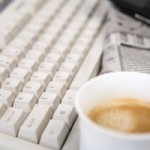 Welcome to the 27th edition of The Pixel Project's VAW e-News Digest! As usual, we bring you the latest and most relevant news related to violence against women and efforts at eradicating it from around the world.
The United States is observing National Slavery and Human Trafficking Awareness Month throughout January. January 11, 2011 was the global observation of Human Trafficking Awareness Day. Special events were held around the United States. The World Wide Web has been bombarded by publicity campaigns by online activists.
There have been some victories in the legal fight over female genital mutilation. In Switzerland, female circumcision has been declared punishable by law. It has also become a criterion for asylum in the United States. But the practice is spreading and cultural norms, like those in Nigeria, are winning the war. One woman in Canada is fighting to keep her daughters out of Nigeria and away from the dangers of female genital mutilation.
Every contribution matters. If you have any news you'd like to share concerning violence against women, reach Karina at karina.tayag@gmail.com. If you prefer to receive up-to-the-minute news concerning violence against women, follow us on Twitter at http://twitter.com/thepixelproject.
It's time to stop violence against women. Together.
Regards,
The Pixel Project Team
———————————————————————————————————————————
General Violence Against Women News
Towards a Better Year For All
Peshawar: Over 300 Cases of Violence Against Women Reported Over 6 Months
Israeli Men Protesting Violence Against Women
Palestinian Authority in Combatting Violence Against Women
Decreasing Violence Topic of AAUW Meeting
Pakistan: 17,107 Women Tortured
Argentine Women Facing Raising Violence
IRC Launches Wake Up Call
Domestic Violence
Hmong Leader Condemns Domestic Violence
Investigator Cracks Down on Domestic Abuse
$600K Grant Expected for Marshall County, Alabama
Does the Economy Affect Domestic Violence?
Speak Out, Save Lives
Congresswoman Lauds $300K to Help African-American Domestic Violence Victims in Milwaukee
Surviving Domestic Violence: An Interview with Kathy Lockhart
Benefit Raises Money for Domestic Violence Prevention
Rape
Case of Marrying a 14 Year-Old
War Overlooked Victims
South Africa Declares Corrective Rape as Hate Crime
Contractor Hid in Iraq Over US Rape Charge for 7 Years
He Said No One Would Believe Me
Peace Corps Gang Rape: Volunteer Says U.S. Agency Ignored Warnings
Investigation Continues Into Rape of 4 Year-Old Girl
I Was Kept Prisoner By the Asian Sex Gang
Female Genital Mutilation
Female Genital Mutilation Punishable in Switzerland
Female Circumcision Still Eludes the Law
We Can't Watch Our Girls Mutilated For Culture
Female Genital Mutilation Qualifies For Asylum in the United States
Fresh Efforts to Fight Female Genital Mutilation in Gambia
Woman Fights To Keep Children Out of Nigeria
Women's Group Rescues 100 Girls From Female Genital Mutilation
Education Against Female Genital Mutilation in the Serengeti
Human Trafficking
Nepali Girls' Street Theatre
Dallas Cowboys Fight Human Trafficking
Human Trafficking Still a Problem in Central Oregon
Advocates Says Americans Are Also Victims of Human Trafficking
Human Trafficking Law Improvement in the Works
Museum Striving To Make A Difference
Human Trafficking Suspect Caught While Gambling
Oregon's Report Card on Human Trafficking
Activists and Activism
Forgotten Feminist
Women's Right Activist Slain in Ciudad Juarez
Former Miss Botswana Fights Gender-Based Violence
21 Leaders for the 21st Century: 2011
The Person of 2010: Brandie Balken
Violence Against Women Hurts Us All