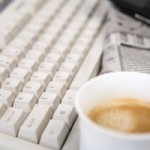 Welcome to the 25th edition of The Pixel Project's VAW e-News Digest! As usual, we bring you the latest and most relevant news related to violence against women and efforts at eradicating it from around the world.
Combatting violence against women is becoming an important aspect of United States foreign policy. On December 14, 2010, the Senate Foreign Relations Committee approved the International Violence Against Women Act.
On December 16, 2010, the United Nations Security Council agreed to put blame on particular individuals and parties for sexual violence in the Democratic Republic of Congo . This year alone between July 30th and August 2nd, 303 civilians were raped by militia in 13 villages.
Honour killing has been deeply ingrained in South Asian and Arabic countries. Though most of these nations have laws that make honour killing a crime, it is still widely practiced. For most of these cultures, honour is dearer than life.
Every contribution matters. If you have any news you'd like to share concerning violence against women, reach Karina at karina.tayag@gmail.com. If you prefer to receive up-to-the-minute news concerning violence against women, follow us on Twitter at http://twitter.com/thepixelproject.
It's time to stop violence against women. Together.
Regards,
The Pixel Project Team
———————————————————————————————————————————-
General Violence Against Women News
Stop Terrorizing Women Web Site
Displaced Women Still Struggle for Survival in Iraq
International Day for Eliminating Violence Against Women
Sister Watch to Target Drug Dealer Violence
How Fruit Trees in Indian Village Save Girls' Lives
United States: International Violence Against Women Act
China: Gender Gap Increases Demand for Human Trafficking and May Force Women to Marry
Domestic Violence
Angola: Women to be Called to Reflect on Domestic Violence
Maldives: 5K Walk Against Domestic Violence
Domestic Violence and Provocation: Door Remains Open
Men Speak Up Against Domestic Violence in Jakarta
Angola: Law Against Domestic Violence Fulfills International Laws
Rape
United Nations Secretary-General Calls for Additional Steps Against Sexual Violence in Conflict
What the Assange Rape Case Reveal About Rape in America
United Nations Security Council Adopts Resolution on Fight Against Sexual Violence in Conflict
Michael Moore Talks ABout Bailing Julian Assange
United Nations Vote to Named Alleged Rapists in War
Forced Marriage
Muslim Women Speak Out Against Child Marriage
Video: Afghanistan's Child Brides
Mutilated Woman Receives "Enduring Heart Award"
United Kingdom: Current TV Tackles Forced Marriages
United States: How the Bill to Prevent Forced Child Marriages Was Killed
Honour Killing
Honour Killing is Not Caste, Religion-Specific
Art Facts: No Honour Killings
India: Man Wants Daughter Deported, High Court Says No
Time No Healer Says Family of Honour Killing Victim
Justice Needs to Stay Blind to Culture, Religion