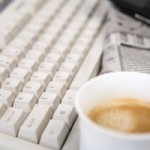 Welcome to the 24th edition of The Pixel Project's VAW e-News Digest! As usual, we bring you the latest and most relevant news related to violence against women and efforts at eradicating it from around the world.
Angelina Jolie's directorial debut is set to portray the rape victims of the 1992 Bosnian War. There have been many issues and concerns raised by the rape victims and the Bosnian government. The Women Victims of War is planning to send a complaint letter to the United Nations, in which Jolie is a goodwill ambassador.
A panel of experts believes that honour killings should not be included in Canadian criminal law. It would make the immigrant community more vulnerable to discrimination. Offences related to honour killings are already crimes in Canada.
December 6th marked the infamous anniversary of the Montreal Massacre of 1989. Marc Lepine gunned down 14 women who were studying for their engineering degrees. Lepine did not approve of women entering this traditional masculine pursuit.
Every contribution matters. If you have any news you'd like to share concerning violence against women, reach Karina at karina.tayag@gmail.com. If you prefer to receive up-to-the-minute news concerning violence against women, follow us on Twitter at http://twitter.com/thepixelproject.
It's time to stop violence against women. Together.
Regards,
The Pixel Project Team
———————————————————————————————————————————-
General Violence Against Women News
Cameroon: Violence Against Women-Government Launches Sensitisation
Bengal Numero Uno, But in Violence Against Women
Scotland Targets Violence Against Women
Infamous Anniversary Raises Awareness Violence Against Women
Islamabad: Artists Highlight Violence Against Women
Mexico: Gender Violence Continues To Claims Its Victims
Domestic Violence
United Kingdom: Breaking the Cycle of Domestic Violence
Colorado: Boulder County Safehouse Receives Transnational Housing Grant
South African Domestic Abuse Video Shock Viewers
India: Man Kills Estranged Wife With Explosives
Murdered Woman's Mom Turns Pain Into Crusade
Rape
Angelina Jolie Focus of Complaint By Bosnian Rape Victims
Minnesota: Man Charged of Raping a 4-year-old in Saint Paul
Maryland: Baltimore Makes Progress in a Rape Case
Reality Show Fighter in Trial For Rape
United States: Federal Judge Will Lift Secrecy in Rape Suit
Honour Killing
New York Times: A Killing Set Honour Above Love
Canadian Group Debates Honour Killings
Canadian Symposium to Tackle Upward Trend of Honour Killings
Lover Jumps Onto Girlfriend's Pyre, Dies
Honour Killing is Not Only an Islamic Issue
Female Genital Mutilation
Uganda: Over 200 Sabiny Girls To Be Circumcised
New South Wales, Australia: Jury Deadlocked For Clitoris Removal Doctor
African Art Work Against Female Genital Mutilation
Ugandan President Speaks Out Against Female Genital Mutilation
Ugandan Women Flock to Kenya For Mutilation