Women's Aid is a leading national organisation that has been working to address the issue of domestic violence in Ireland for more than 35 years. The organization recently released a report about technology abuse—stalking and abuse carried out through technology. They also announced a new website, designed to be a lifeline for women. Here is a brief summary of the report's findings and some information about the website.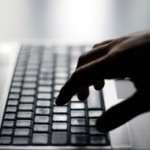 Women's Aid has noted an increase in disclosures of women being abused, controlled and stalked through technology. Many callers disclosed that their current or former boyfriends, husbands and partners were using many forms of technology – old and new – to control, coerce, and intimidate them. This included a variety of telephone, surveillance, and computer technologies. Women disclosed that their home and mobile phone calls were monitored, as well as all of their texts. Some spoke of how their phone conversations were being recorded. Others found cameras secretly installed to monitor their every movement at home.
The use of technology in domestic violence situations is now a key part of the wider pattern of emotional abuse. Women have told us they feel like they are constantly being watched and that their privacy is completely invaded and controlled. Quite often it prevents women from seeking help as they fear their partner will see that they have rung a helpline, looked at a domestic violence website or spoken of the abuse to their friends, family or colleagues in an email or text. (The full report is available on the Women's Aid site.)
Women's Aid knows that while technology can be used as a tool to control and abuse women it can also be their lifeline. That is why Women's Aid is delighted to launch its brand new website http://www.womensaid.ie.
The website is a very informative, modern and user friendly resource for women experiencing domestic violence, and their family and friends. The site also promotes and encourages online safety for women and includes informative guides for protecting yourself while using home or mobile phones, accessing the internet, engaging with social network sites and guarding against cyber-stalking.
The new website was made possible through a donation to Women's Aid by the Avon Speak Out against Domestic Violence programme earlier this year. The partnership between the two organisations is part of a global Avon programme designed to encourage women to 'break the silence' that surrounds this issue by seeking help from organisations such as Women's Aid.