The Pixel Project, a global Web 2.0-driven awareness-and-fund raising Violence Against Women (VAW) campaign, is pleased to announce "The Pixel Project Weekend Webinar 2010 Series", a number of live online public education seminars on gender-based violence that will be broadcast live from February 2010 onwards. The first webinar will be by White Ribbon, the largest campaign in the world of men working to end VAW and will take place at 6pm EST on Friday 5 February 2010.
Webinars are a widely used channel to reach audiences worldwide, and The Pixel Project will use this powerful interactive platform to further raise awareness of the global issue of VAW by educating audiences about VAW and the major VAW programmes and campaigns around the world. These free, interactive video events will take place every two to four weeks on a Friday, Saturday or Sunday, depending on the location and time zone where the lead speakers are based.
The webinars will be hosted on UStream, the live interactive video broadcast platform widely utilised around the world. They will also be streamed via the Community Buzz section of The Pixel Project's website. Webinars will be moderated at all times by a member of The Pixel Project team or a suitable guest moderator.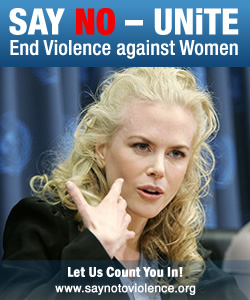 Viewers are encouraged to register and take part in the live Q&A sessions during which the speaker will take questions directly. In addition, each viewer will be automatically counted as an "action" towards helping UNIFEM's "Say NO – UNiTE" campaign's bid to raise 1 million grassroots actions against VAW by November 2010.
As with all of The Pixel Project's initiatives, all speakers and organisers will generously contribute their time and share their knowledge for free, with the sole aim of boosting efforts to prevent, stop and end gender-based violence. Speakers include VAW experts, The Pixel Project's partners, survivors of gender-based violence, and selected Pixel Project's team members. Aside from White Ribbon, upcoming webinar speakers include representatives from UNIFEM, Cairo-based El Karama, the award-winning India-based Bell Bajao campaign, Malaysia's Women's Aid Organisation and the USA's National Coalition Against Domestic Violence.
One of The Pixel Project's aims is to break the cycle of VAW by reaching people of all ages, including children and youth. Therefore, every effort will be made to ensure all information and materials provided will be clear and understandable and, wherever possible, suitable for younger audiences. The Pixel Project advocates a gender-blind solution to gender-based violence, believing that men (and women) should learn from a young age about the major role they have in breaking the cycle of violence against women.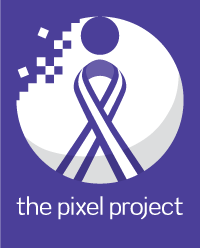 Regina Yau, Founder and President of The Pixel Project, said: "We are excited to kick off The Pixel Project Weekend Webinar 2010 Series. We believe that the interactive nature of the webinars will help engage a global audience in a meaningful learning and awareness experience, and that is a pivotal step in the right direction to stop gender-based violence. As per our belief, it is time to stop violence against women. Together."
The Pixel Project is a volunteer-led VAW organisation whose mission is to taking fund-and-awareness raising for the VAW cause into the 21st Century by delivering innovative, powerful viral campaigns across various online and virtual channels including social media. Their first project is to turbo-charge global awareness about VAW using social media while raising US$1 million for Malaysia's Women's Aid Organisation and the U.S.A.'s National Coalition Against Domestic Violence by getting a global audience to collectively unveil a million-pixel mystery collage of Celebrity Male Role Models at US$1 per pixel.
—————————————————————————————————————————–
For further information, please contact the Bright One account team for The Pixel Project:
Laura Vergani (Strategic Consultant) – laura.vergani@brightone.org.uk / 07870 60 7521
Emily Mathewson (Account Manager) – emily.mathewson@brightone.org.uk / 07730 410 444
Katy Thompson (Senior Account Executive) – katy.thompson@brightone.org.uk / 07530216273
Group Email – pixelproject@brightone.org.uk