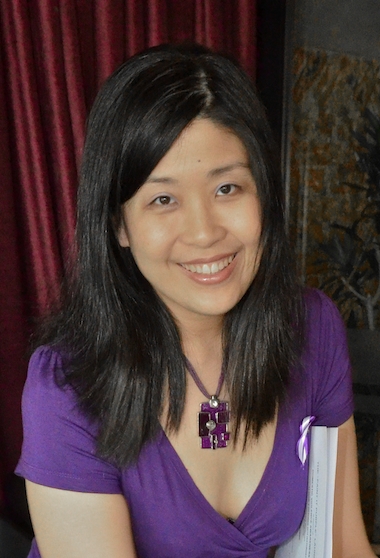 Regina Yau
Founder and President, The Pixel Project
Kuala Lumpur, Malaysia
Regina Yau is a global citizen who synergises Western liberalism with Asian pragmatism and her own social conscience. In 2009, she created The Pixel Project to raise funds, awareness and volunteer power for the cause to end violence against women using the power of the internet, popular culture and new technologies.
Prior to founding The Pixel Project, Regina was nominated in the Education and Public Service category of The Malaysian Women's Weekly's "Great Women of Our Time" Awards 2008 for her innovative awareness-raising work for the breast cancer cause.
Regina is a Rhodes Scholar with a long-standing commitment to gender issues and two post-graduate degrees from Oxford – an M.St in Women's Studies and an M.St in Oriental Studies. She also has a First-Class BA (Hons) in English from Royal Holloway University of London. Between graduating from Oxford and returning to the women's movement, she also spent 6 years working as an award-winning Public Relations professional.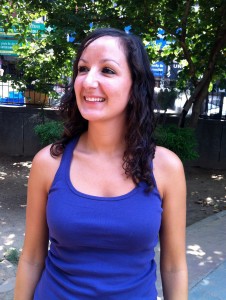 Maria del Rio
Project Assistant, The Pixel Project
New York City, USA
Passionate about safe and friendly public spaces, after graduating from New York University in international relations, development, and gender, Maria moved to Delhi and worked with several local organisations that targeted men as allies in the fight against gender violence.
Born and raised in Barcelona, Maria has lived in 6 countries around 3 continents. She always has a book within hand reach, ranging from international relations, to access to reproductive healthcare, to gender and peace building and humanitarian aid. Maria is the Project Assistant for The Pixel Project, working on the Celebrity Male Role Model Pixel Reveal campaign and all supporting projects, initiatives, and campaigns.
Say hi at http://twitter.com/maria_delrio and http://linked.in/delriomaria.
Rehan 'Bobby' Ali
Head of Software Programming/Development
Stanford, California, United States of America
Rehan is a postdoc at Stanford University. He specialises in image analysis and its applications to cancer biology research.
He also has a general interest in Internet-related technologies, and has developed websites for non-profit groups in the past. Rehan's challenge for The Pixel Project is to develop the software/code for unveiling the mystery Celebrity Male Role Models.
He can be contacted through his website, www.rehanali.co.uk.