Circle of 6 (http://www.circleof6app.com/)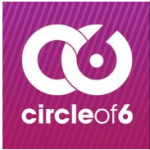 Circle of 6 was a winner of the 2011 Apps Against Abuse challenge held by HHS and announced by Vice President Biden and has received awards from the Institute of Medicine and the Avon Foundation for Women. Featured and used at numerous universities and received significant high-profile media coverage Circle of 6 is a leading personal safety app steeped in harm reduction principles, and includes educational tool kits for teachers, videos, and other methods of violence prevention. The New Delhi launch has been endorsed by leading Indian women's advocacy organization Jagori and partners at the UN.Circle of 6 is a project of Tech for Good, Inc.
NAME.COM – OFFICIAL DOMAIN NAME SPONSOR

Name.com is an ICANN accredited domain name registrar and web hosting company. Their easy to use website makes getting online simple. They offer a wide variety of domain extensions as well as shared and VPS web hosting, a drag & drop website builder, search engine optimization tools, security features and more. Customers have over one million domain names registered with the company.
They are also big on charity work and giving back to the community,stating: "We are an eclectic group of visionaries and go-getters, idealists and perfectionists, task masters and project people. We believe in working with dedication, inspiration and innovation. For the sake of karma, mojo, and the good of giving, we do whatever we can for the betterment of the earth and the internet."
P.F.O. (http://www.pfoinc.com/)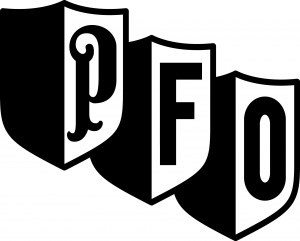 PFO started in 2008 when Johan Carlsson set out to find something to help his three soon-to-be teenage girls stay safe. He envisioned a nice bracelet with a silent alarm and GPS positioning. But everything out there was either very ugly or didn't work. So with a mission to make the world a safer place, and the help of world-class designers Stefan Sagmeister and Oscar Magnuson, the Protective Fashion Object was born. Concealed in a tough-looking cuff that shouts Don't mess with me!, is GPS and GSM technology that alerts the wearer's pre-chosen friends or family with her exact position on a map.