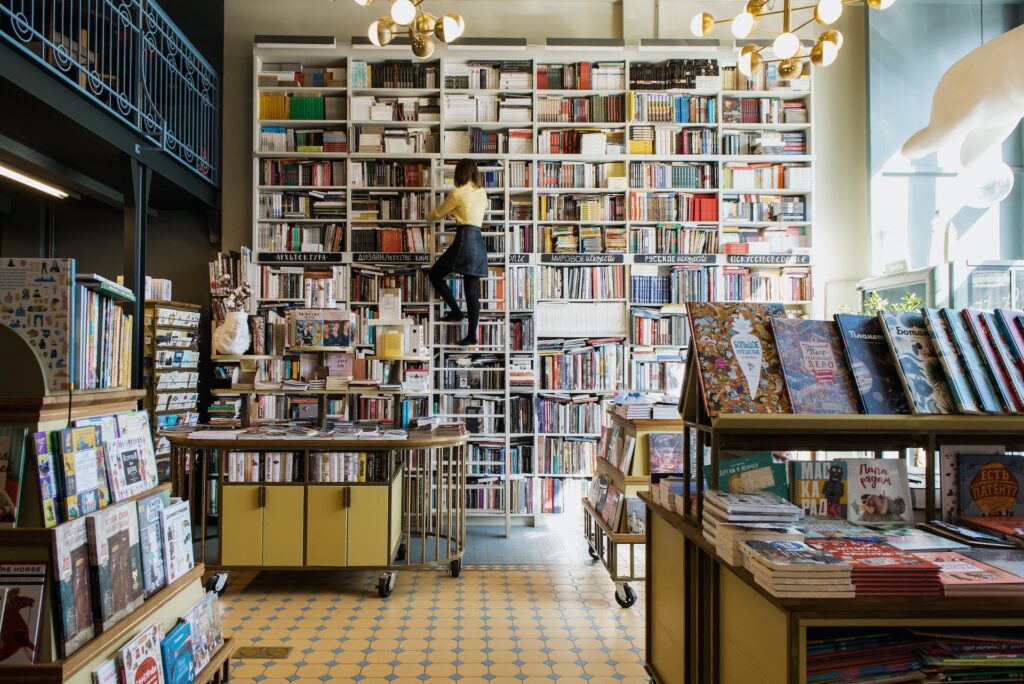 While many people still see fiction and nonfiction books beyond textbooks as entertainment, storytelling is and can be a vehicle for framing, reinforcing and transmitting culture and beliefs. More than that, stories have the power to fire the imagination and inspire new thoughts and ideas and thus shape – or reshape – the perspective of individuals, communities and cultures about everything from tradition to gender.
In recognition of the power of storytelling, The Pixel Project has curated our sixth annual selection of 16 books that tackle the issue of violence against women and girls. Some of these are popular genre fiction novels while others are hard-hitting non-fiction books – all of them will educate the reader in some way about sexism, misogyny, and violence against women in the past, present and even the future.
Our 2022 fiction recommendations feature books are led by courageous female protagonists who have experienced VAW and whose stories show the aftermath of the violence in their lives and how they cope with it. This year's list is dominated by the crime/thriller genre with nods to historical fiction, dystopic science fiction, YA fantasy, contemporary feminist YA, children's books and our first ever recommended poetry collection.
We also have a much wider selection of non-fiction titles this year which range from harrowing autobiographies by VAW survivors to a topical title featuring a timely discussion about rape culture.
This list is by no means complete as there are hundreds of books out there that deal with violence against women in its various forms. However, we hope that these 16 books and series will be a starting point for you, as they have for others over the years, to push for change in your community and culture.
Introduction by Regina Yau; Written and compiled by Anushia Kandasivam and Regina Yau
Inspired to support The Pixel Project's anti-violence against women work? Make a donation to us today OR buy our Shirley Jackson Award-nominated 1st charity anthology, Giving The Devil His Due. All donations and net proceeds from book and audiobook sales go towards supporting our campaigns, programmes, and initiatives.
---
Book Selection #1: All The Rage (2015) by Courtney Summers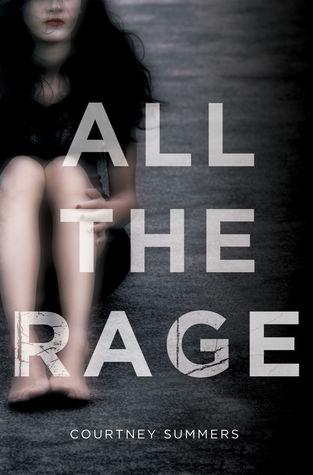 Award-winning and global bestselling Canadian novelist Courtney Summers is famous for writing books that delve into "nuanced, wrenching stories about angry [and] unlikable girls" and her 2015 novel All The Rage is perhaps the finest example of this as she tackles the ongoing issue of rape culture which protects male rapists at all costs while victim-blaming women and girls. In this book, the protagonist, Romy Grey, was raped by the sheriff's son who is a sexual predator. Ostracised by her family, classmates, and townspeople who refuse to believe her, she retreats into a quiet life working at the diner outside of town. However, when news about another girl assaulted by the sheriff's son reaches her, Romy has to decide whether to remain silent or to take action to stop other girls from being destroyed by her rapist. This is a harrowing read which, at its very heart, exposes rape culture in all its ugliness and asks all of us what we are prepared to do to tackle it for the safety of women and girls.
Book Selection #2:​ Anybody's Daughter (2013) by Pamela Samuels Young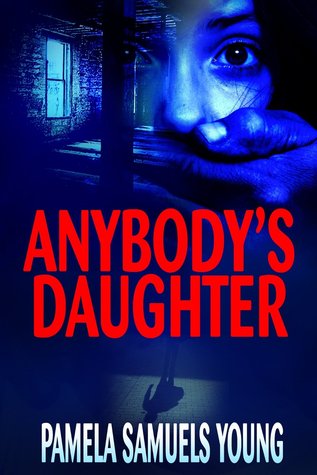 Anybody's Daughter is the winner of the 2014 NAACP Image Award for Fiction and the second book in award-winning Mystery/Thriller author Pamela Samuels Young's "Dre Thomas and Angela Evans" series. It is a hard-hitting novel based on the real-life horrors of child sex trafficking. In this book, 13-year-old Brainna Walker unwittingly becomes the captive of human trafficking ring who prey on lonely girls from dysfunctional homes and the story follows how she fights to thwart her captors, while her uncle races against the clock to rescue her with the help of a social worker and a lawyer who each go to bat for survivors of sex trafficking. This is an eye-opening read because even if it is fiction, it drives home the fact that the trafficking of girls happens everywhere, even in so-called developed first world nations.
Book Selection #3: Asking for It: The Alarming Rise of Rape Culture and What We Can Do about It (2015) by Kate Harding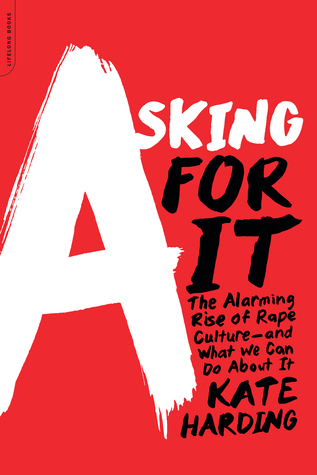 Rape culture has been at the forefront of discussions about violence against women ever since the #MeToo movement took off five years ago. If you are looking for an excellent non-fiction book about rape culture, one of the best ones to begin with is Asking for It: The Alarming Rise of Rape Culture and What We Can Do about It. In Asking For It, feminist blogger and writer Kate Harding combines in-depth research with practical knowledge to make the case that twenty-first century America is rife with rape culture that supports rapists far more than it supports victims. Female victims are routinely disbelieved and ostracised by society for speaking out or even daring to report their rape. If you don't know where to begin with taking action to dismantle rape culture, Harding provides a number of ideas and suggestions for how society can take rape seriously without compromising the rights of the accused.
Book Selection #4: Believing: Our Thirty-Year Journey to End Gender Violence (2021) by Anita Hill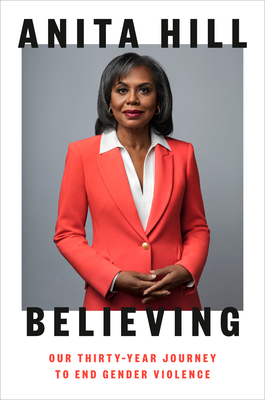 In 1991, lawyer Anita Hill accused US Supreme Court nominee Clarence Thomas, her supervisor at work, of sexual harassment. She testified publically at Senate hearings on his Supreme Court confirmation. Thirty years later, Hill has written a manifesto about the origins and course of gender violence. Using a combination of personal accounts, law and social analysis, she shows how pervasive problems like harassment and assault are in society and how they affect everyone, from children to adults, from the lowest-wage workers to the highest-paid celebrities. She also shows the effect of violence not just on individuals but also how it impedes political change and economic growth.
Book Selection #5: I Am Not Your Final Girl (2018) by Claire C. Holland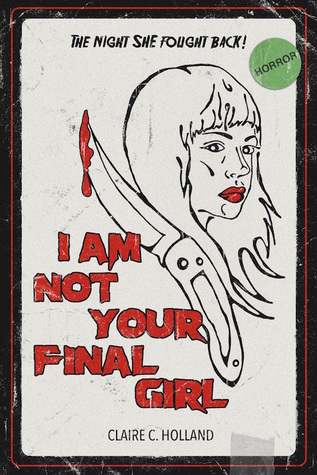 In this poetry collection, each poem is from the perspective of the Final Girl in a horror film – the last woman who survives the serial killer or monster. But in these poems, the women seek retribution and a reclamation of their own narratives. Each poem (and woman) is based on a character from a horror cinema and set against different backgrounds, ranging from a white picket fence in the 1970s to a post-apocalyptic future, and each presents ideas and confronts stereotypes of women's roles in horror tropes. Holland explores feminism, sexuality, violence, strength and redemption and how women can find empowerment through their own perceived monstrousness.
Book Selection #6: Into The Darkest Corner (2013) by Elizabeth Haynes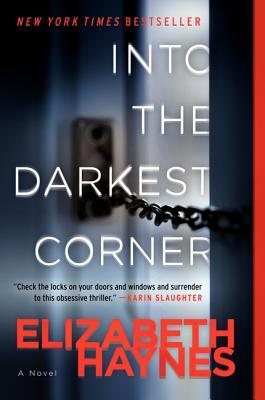 Domestic violence is a difficult topic to handle well in fiction. Into The Darkest Corner, a dark thriller by Elizabeth Haynes does so with spine-chilling aplomb. When Catherine Bailey meets Lee Brightman, he seems almost too good to be true. However, his seemingly perfect veneer soon slips to reveal a violent abuser who batters her and isolates her from friends and family who are taken in by his manipulative charm. After he is finally put behind bars, Catherine rebuilds her life with a new name in a new city while dealing with the aftermath of the abuse. However, as with many domestic violence survivors, she soon discovers that it is extremely difficult to permanently escape an abuser. While the story is fiction, it effectively shines a light on abuser-victim dynamics and more importantly, the lasting effects of abuse on women's lives.
Books Selection #7: Moxie (2017) by Jennifer Mathieu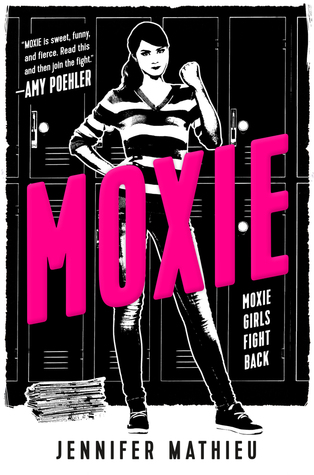 Moxie is written by contemporary young adult author Jennifer Mathie, a feminist tour de force about high school girls banding together as a movement to battle sexism, misogyny, and violence against women. The protagonist Vivian Carter is sick and tired of her school's sexist dress codes, blind eye to the hallway harassment on female students, and hero worship of the school football team. Taking a page from her mother's Punk Rock Grrl past, she creates a feminist zine and distributes anonymously to her classmates to vent her frustrations, and ends up starting a feminist revolution at school when she joins forces and forges friendships with her female classmates across the divides of cliques and popularity rankings. Moxie is not afraid to tackle everything from victim-blaming to calling out White Feminism™ to confronting progressive male allies about their blind spots. It can be a difficult read at times (trigger warning for sexual assault even if it does not occur on the page) but it's an essential one, especially for young people. The movie adaptation of Moxie is also available to view on Netflix.
Book Selection #8: No Safe Place: Murdered by Our Father (2022) by Bekhal Mahmod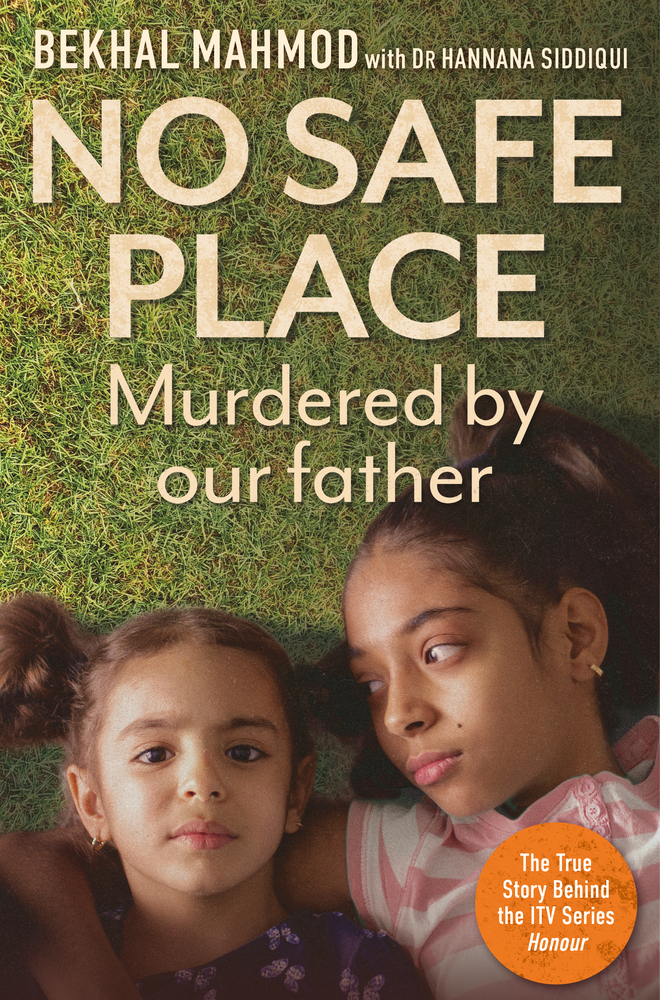 Bekhal Mahmod first told the story of her sister Banaz's murder in a so-called honour killing ordered by her family to the police, then at the murderers' trial and then in a documentary called Banaz: A Love Story which was on our 2012 list of 16 films, (and a recent ITV miniseries based on the police investigation into the case has made it into this year's 16 films list ). In this memoir, Bekhal recounts running away from home at 15 when her father tried to force her into an arranged marriage, and how social services refused to help her. Her 'bad behaviour' caused her father to marry off her two younger sisters to regain family honour. Her sister Banaz was killed after escaping her abusive marriage and trying to rebuild her life on her own terms. Bekhal also reveals how and why she became the first female in British legal history to give evidence against family members in an honour killing trial. Banaz won justice for her sister but entered a witness protection scheme for fear of reprisals from her conservative Kurdish-Iranian community.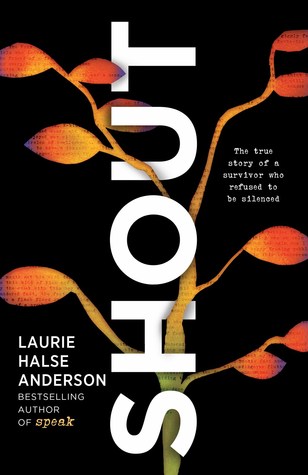 Ten years after her award-winning novel Speak (which was featured in our 2016 list), Laurie Halse Anderson's autobiography Shoutfocuses on the aftermath of being sexually assaulted as a teenager and how it inspired her to write her novel. It also shows how Speakenabled many readers to reach out to her and reveal the similar circumstances they had gone through. Shout is written in verse and takes a look at Anderson's entire life from childhood to the point in her adulthood when she was an aspiring writer and explains how she was compelled to write her ground-breaking novel. It also looks at society's failures to protect and support women and lauds the courage of survivors and those in the #MeToo movement. Anderson examines rape and rape culture, including recounting stories of other (unnamed) survivors and though there is some strong language, this book can also be read and digested by older teenagers.
Book Selection #10:​ Take My Hand (2022) by Dolen Perkins-Valdez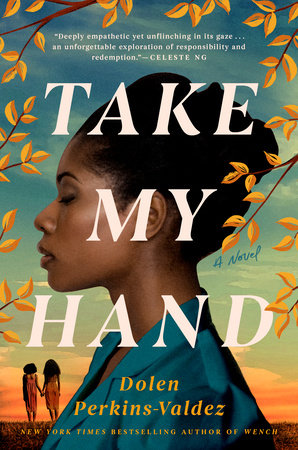 Set primarily in Alabama in 1973, this novel follows new nurse Civil Townsend as she starts work at a family planning clinic. But Civil is shocked to find that her patients are children, some not even teenagers. But for the authorities being poor and Black is reason enough for them to be on birth control or be sterilised. Years later, now a doctor, the past comes back to haunt Civil. Inspired by the legal cases brought against the US Department of Health, Education and Welfare for its role in the forced sterilisation of thousands of poor, non-white, mentally challenged or otherwise 'unfit' women, Take My Hand has an emotional and nuanced look at memory, history and a scathing commentary on how institutionalised patriarchy and misogyny disproportionately affects women from minority communities.
Book Selection #11: The House of Little Sisters (2020) by Eva Wong Nava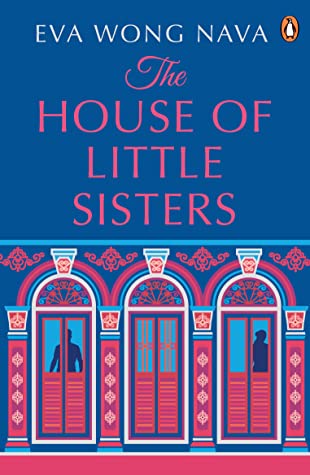 In 1930s Singapore, then still a part of British Malaya, 16-year-old Lim Mei Mei (Ah Mei) was bought by the wealthy family of Eminent Mister Lee as a servant girl. And so begins this powerful pre-World War II colonial era novel by Singaporean novelist Eva Wong Nava, which tells the rarely-heard tale of the mui tsai, underaged Chinese servant girls (some as young as age 9) who are sold by their families and guardians into indentured servitude to rich families where they are made to work as housemaids and are rarely, if ever, educated. Many of them are subject to rape and sexual assault by the men and boys of the family that bought them. Wong Nava said that when she started doing her research about the mui tsai, "the more I dug up, the more I understood the plight of the mui tsai. I had to bring in all the issues that they faced. They were raped, sold and dumped." While Ah Mei ultimately finds a way to defy her fate in the story with the help of Hassan, her forbidden Indian Muslim boyfriend, many mui tsai never gain any agency over their lives. This is an excellent and heartbreaking read that exposes yet another form of violence against Chinese women that, like bound feet, has largely faded into history.
Book Selection #12: The Sun Down Motel (2020) by Simone St. James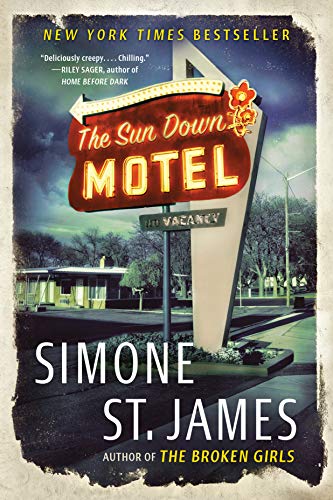 Award-winning Canadian author Simone St. James writes bestselling feminist mystery/thrillers with a supernatural twist and The Sun Down Motel is characteristic of her work. In the book, Viv Delaney, the night clerk of the Sun Down motel, vanishes without a trace in 1982. Thirty years later, Viv's niece Carly decides to take time off from college when her mother (Viv's sister) dies and gets the same job as Viv as she looks into the mystery of Viv's disappearance. From there on, we are treated to an expertly-woven mystery which deals with a serial killer of women and how it took two generations of Delaney women and the ghost of one of his victims to take him down. This is what sets The Sun Down Motel apart from her other work: it shows just how difficult it is to get justice for victims of femicide.
Book Selection #13: The Violence (2022) by Delilah S. Dawson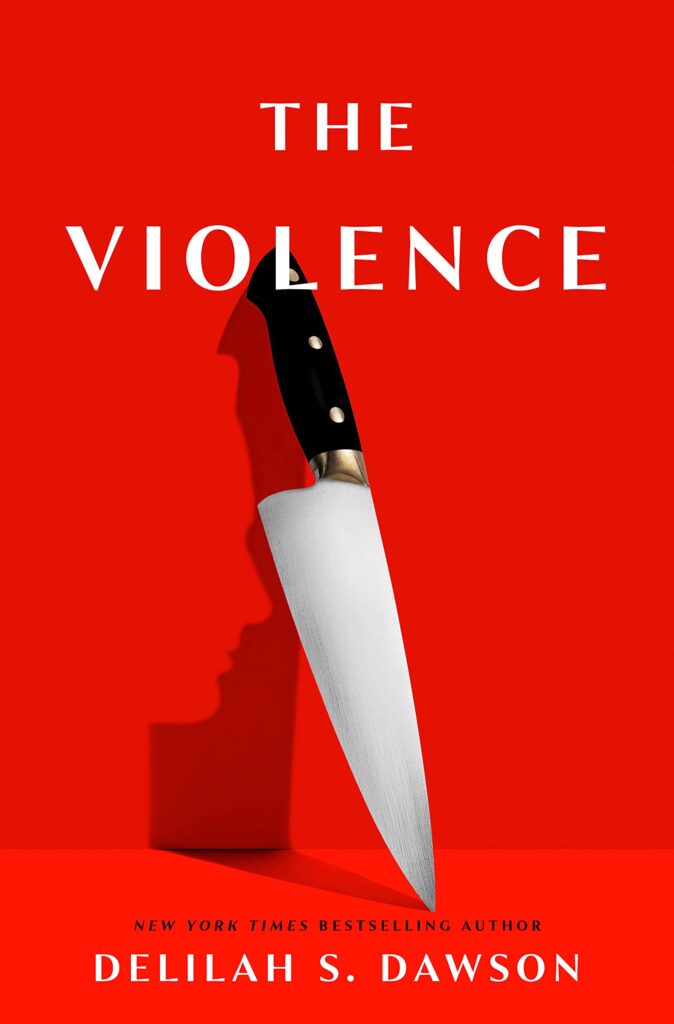 The Violence is a dystopian Sci-Fi novel by bestselling Science Fiction and Fantasy author Delilah S. Dawson which explores the cycles of domestic abuse and male violence. The story is set in a world where a mysterious plague known as The Violence causes the infected to experience random explosive bouts of animalistic rage and attack anyone in their path. Tucked Russian Doll-like within this wider concept is the harrowing story of Chelsea Martin whose husband has been abusing her for years, imprisoning her at home and cutting her off from all independence and support. Amidst the chaos caused by The Violence, Chelsea seizes an opportunity to escape her abuser and as readers follow her on her dangerous journey, they are taken on a gripping ride that tackles everything from domestic violence to the insidious nature of the patriarchy.
Book Selection #14: The Wild Ones (2021) by Nafiza Azad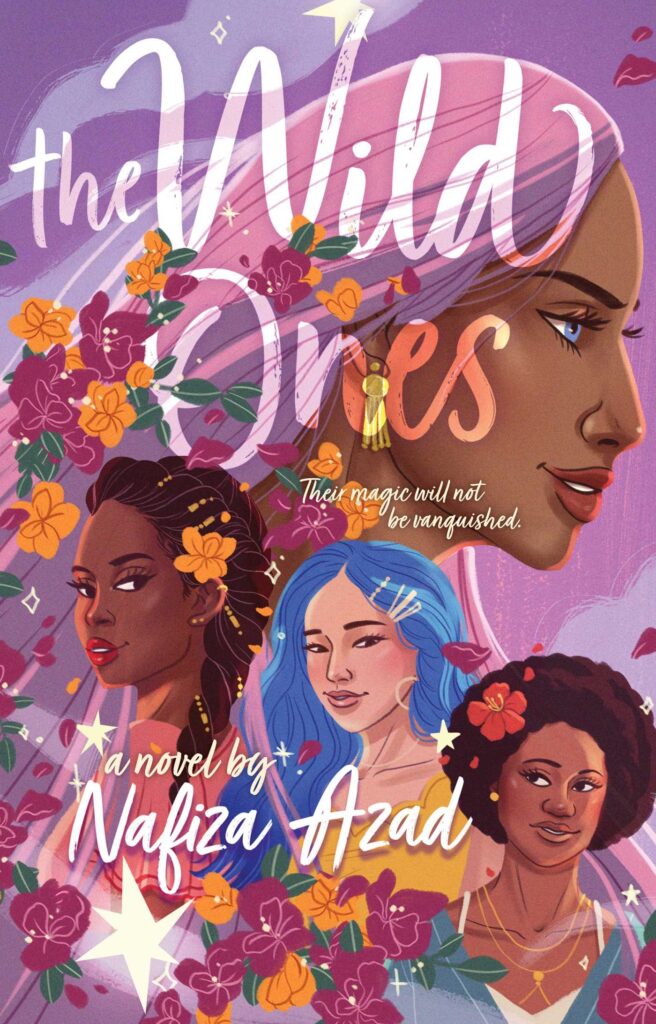 "We have the temerity to be not just women, but women of colour," the Wild Ones declare in this YA Fantasy novel. They are a group of girls who have been hurt, abandoned and betrayed by the adults meant to protect them. Their leader is Paheli, a girl who has run away from the man she was sold to, and who seeks out these girls and offers them escape through a pathway between the world of humans and magical beings. There is a mystery to solve and a boy to save, but ultimately The Wild Ones is a story of sisterhood and strength. There is no single chosen one; instead the girls work as a team and consent is paramount – anyone can opt out of the quest. An unapologetically feminist story, this is a refreshing and unusual tale about pain, grief, survival and courage, and girls who refuse to be silenced.
Book Selection #15: Under An Afghan Sky: A Memoir of Captivity (2012) by Mellissa Fung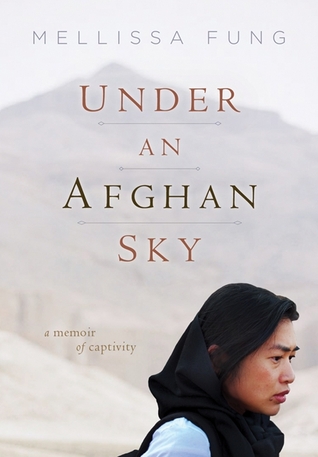 In October 2008, Canadian reporter Mellissa Fung was kidnapped by Afghan rebels while on assignment in Kabul and held in a literal hole for 28 days, during which she was beaten and repeatedly raped. Her release was negotiated in a hostage trade with Afghan intelligence. Under an Afghan Sky is her memoir of this incident, from the time she was taken until her eventual release. In this powerful study of how someone can keep themselves together though an unimaginably harrowing situation, Fung recounts how she dealt with everything from violence and hunger to boredom, and recounts her anger, hope and despair. Fung also honestly examines her own strengths and limitations, and in the end this is a compelling story of a woman's courage and survival.
Book Selection #16: What Jamie Saw (2012) by Carolyn Coman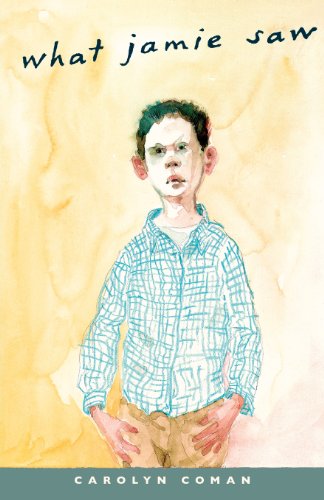 Nine-year-old Jamie sees something horrible – his mother's boyfriend Van trying to throw his baby sister. Luckily, his mother catches the baby but then Jamie, his mother and the baby have to run away to stay with a family friend. Jamie lives in uncertainty and fear that Van will come looking for him. This novel is a profound look at how violence at home affects not just the victim but everyone in the family, and how the impact of such violence is destructive and yet common. Eventually, with the help of his mother and a friend, Jamie learns to confront his fear and anxiety, giving readers who may be in the same situation hope and perhaps some guidelines on seeking help. This award-winning children's book is suitable for readers from 10 to 13 years old.
---
The Top Photo is a Creative Commons image by Ksenia Chernaya from Pexels
Book Cover Credits