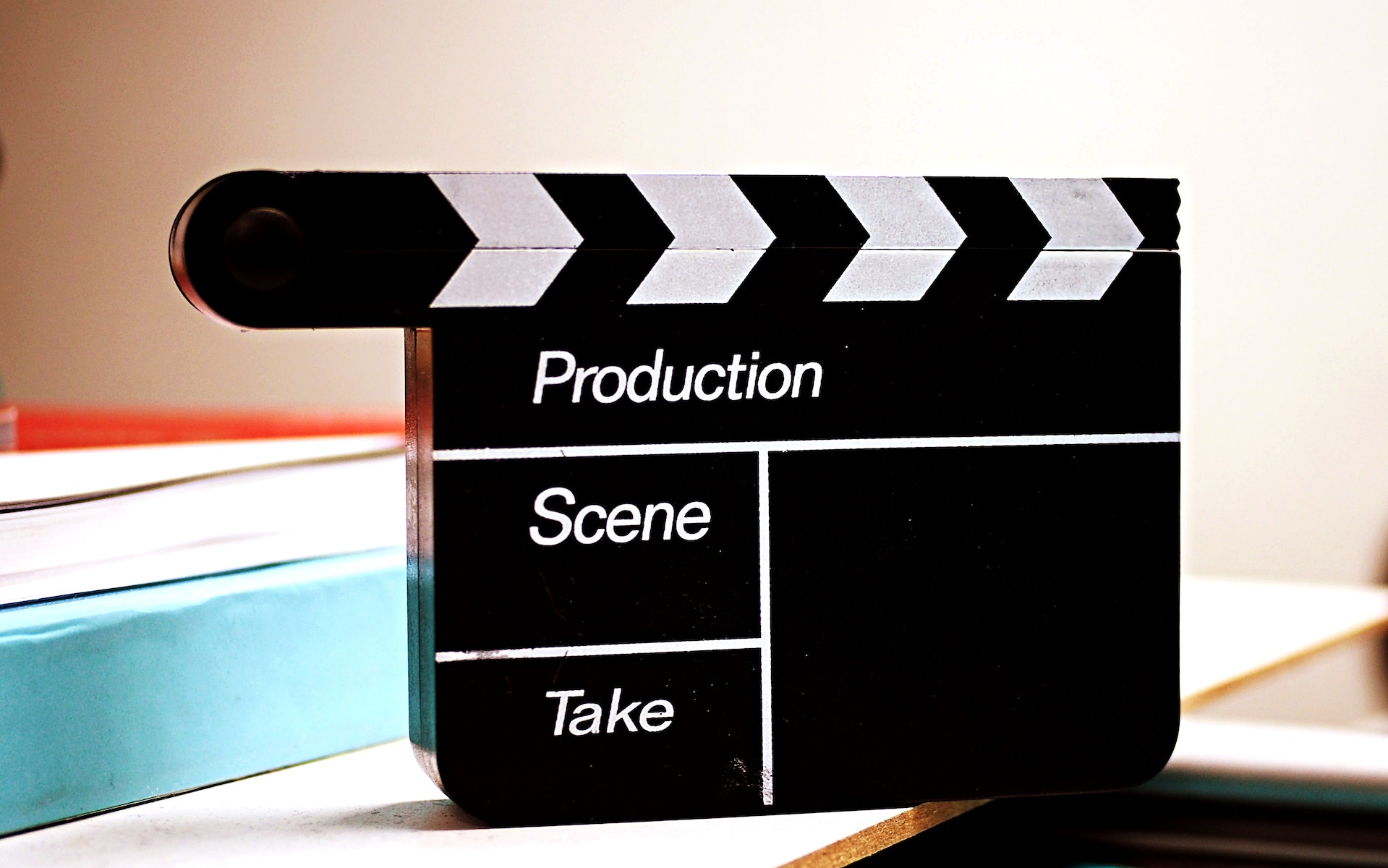 Welcome to The Pixel Project's 11th annual list of recommended thought-provoking and powerful documentaries, feature films and television series that depict violence against women (VAW) in various forms.
Since we began as an anti-VAW organisation, we have always believed that film and television are particularly effective mediums for teaching and learning. This is especially true in today's world of instant gratification where people want information and riveting entertainment at once and at the tip of their fingers. This is why many of the films and TV series on this year's list are available for streaming through on-demand services or are available on Netflix, YouTube or HBO.
Strikingly, many of the films and TV series that have made our list this year carry the theme of hope in that while they deal with the brutal issue of VAW, they also provide a glimmer hope for a brighter future for women and girls. Indeed, as the #MeToo movement keeps going and activists continue battling the massive spike in VAW triggered by the COVID-19 pandemic, documentary-filmmakers and the entertainment industry alike are increasingly shining a light on the stories of women fighting against abusers and examining the corrupt systems that uphold male violence.
Though most of the films, documentaries and TV series listed were released over the past two years, we have included a few of the older films and documentaries that bring to light issues that are still debated and fought about today including child marriage and the way that the legal system is stacked against victims. We hope that they not only make you think about gender-based violence in new ways but also inspire you to examine traditions and social mores and take action to stop VAW in your own community.
Introduction by Anushia Kandasivam and Regina Yau. Written and compiled by Anushia Kandasivam with additional research, curation, and content by Regina Yau.
Inspired to support The Pixel Project's anti-violence against women work? Make a donation to us today OR buy our Shirley Jackson Award-nominated 1st charity anthology, Giving The Devil His Due. All donations and net proceeds from book and audiobook sales go towards supporting our campaigns, programmes, and initiatives.
---
Film Selection #1: Anatomy of a Scandal (2022)
In this star-studded courtroom thriller adapted from Sarah Vaughan's novel of the same name, a popular MP confesses to an affair with his young aide but is then accused of rape by his mistress, arrested, and brought to trial. It is a compelling watch because nothing is as simple as it seems – the prosecution has to prove that although the relationship between the accused and accuser was previously consensual, "what began as a yes very quickly became a no." The story is told from multiple perspectives, from the MP's sophisticated wife, who is increasingly beset with doubts about her husband as memories surface and starts to question his prior behaviour, to the barrister who must balance bringing an 'entitled toff' to justice with fairness, and the accused himself who cannot seem to understand what he did wrong when he has been getting away with similar behaviour all his life. There are some dramatic twists for the sake of entertainment but overall, this is an insightful and thought-provoking drama for the #MeToo era.
This series is available to stream on Netflix.
Film selection #2: Alaska Daily (2022)
At a glance, the premise of Alaska Daily deceptively seems like yet another 'newsroom investigation of a scandal' TV series. However, it is more substantial than that because the scandal that the titular tiny newsroom in Alaska uncovers is the complex and horrifying issue of missing and murdered indigenous women (MMIW) which is a criminally under-reported crisis in the Americas (and around the world). The series was inspired by the 2019 Anchorage Daily News and ProPublica article series Lawless: Sexual Violence in Alaska and subsequent related reporting by the project's lead reporter, Kyle Hopkins. It does a good job at not only showing the daily grind of journalism and how much work goes into breaking such major human rights story but also how much determination it takes to fight against the apathy of authorities and a failing system, and how communities are affected by systemic violence against women.
Film Selection #3: Children of the Mist (2022)
Children of the Mist follows 13-year-old Hmong girl Di, who lives in a small village in the misty mountains of northern Vietnam, starting with her everyday life as an ordinary girl doing chores and going to school. But this documentary is about the tradition of bride kidnapping, and Di is not spared. Her life becomes more difficult after her forced marriage and the restrictive social environment takes its toll on her and her dreams. This film does not just examine the bride kidnapping tradition but also the neutrality of filmmakers – at one point, shocked by the brutality of the kidnapping, the filmmaker tries to reason with the kidnappers from behind the camera. Leaving this in the final cut of the film reveals that there are no easy fixes to old traditions, even from the outside, but it makes this film unique, incredibly insightful and thought-provoking.
Film selection #4: Darlings (2022)
Comedy may not seem the best tool to use to deal with heavy issues like domestic violence and generational ideas of patriarchy, but this Hindi-language film delivers an entertaining quirky twist on the social thriller genre. In Darlings, couple Badru and Hamza seem all lovey-dovey but they are locked in a toxic cycle of violence – he drinks, beats her and then apologises in the morning. After trying everything to make him love her more, Badru has an epiphany and decides she will no longer put up with her 'scorpion' of a husband. Together, she and her mother hatch a plan to get rid of him once and for all. The film does not hold back on the social commentary and shows how communities ignore issues of VAW – the neighbours do nothing though they know what is happening – and how violence is cyclical in families and communities.
This film is available to stream on Netflix.
Film selection #5: Daughters of the Nile (1982)
Made by two Dutch filmmakers who were inspired by their trip to Egypt's rural regions in 1981, the film explores child marriage and the restricted lives of Egyptian women and girls. In 1981, the film's unique insight into this segment of Egyptian society was shocking.  In the film, women question for the first time the circumstances and assumptions of their lives, questions that are still being asked today in Egypt's fight against child marriage and for gender equality. Indeed, despite being released 40 years ago, this short documentary is still as relevant as ever today because while there is an increasing number of activists, advocates, governments, and communities battling against forced marriage, not much has changed in Egypt, especially in rural communities.
Film selection #6: Dry (2014)
In Dry, the young protagonist Halima's story is a familiar one in Nigeria – as a child she is married to a man decades her senior, is raped repeatedly by him and suffers vesicovaginal fistula (VVF) after giving birth. VVF is a condition where an abnormality between the bladder and the vagina causes incontinence. It is often caused by childbirth of very young mothers whose pelvises are too narrow for the baby to pass through. As in real life, Halima's condition causes her to be abandoned by her husband and discriminated against in her community. However, the film strikes a hopeful note as a woman doctor with a similarly traumatic childhood meets Halima and tries to help her and other young women in the same circumstances. As such, this award-winning film is helping drive the conversation about this oft-ignored medical condition, the need for medical education and intervention in rural areas and gender inequality in Nigeria and beyond.
Film selection #7: Dying to Divorce (2021)
This Turkish documentary follows three court cases handled by the Turkish feminist advocacy group We Will Stop Femicide Platform and focuses not only on femicide in the country but also on how women are systematically failed at every institutional level from the police and healthcare system to the courts. The three women at the centre of the court cases each have familiar yet unique stories to tell: Two are survivors of horrific domestic violence – one was shot by her husband and the other severely beaten resulting in a brain haemorrhage – and the third a defiant and determined lawyer fighting for them. Though the fight against entrenched systems and traditions in Turkey is bleak, these women's courage and glimmers of changing tradition do provide a sliver of hope for the future.
Film selection #8: Elle (2016)
This Paul Verhoeven film opens in the middle of a violent rape, followed by a scene where the victim Michèle washes the blood off her body and picks up the phone not to call the police but to order takeout. She is terrified and traumatised but has too much to do to fall apart. Elle is a unique mix of a whodunit and a revenge story which examines the psychology and behaviour of the lead character and the dynamics of her relationships with a host of different people after her rape. Michèle is not a sympathetic character (not a 'typical' victim, if you will) and the film does not provide any explanation about her behaviour and choices. The result is questions about how victims 'should' behave, feel and do, and how friends and family 'should' react to them. This helps build tension throughout the film as she is stalked and plans for revenge, making it compelling viewing.
Film selection #9: Honour (2020)
The two-part ITV drama Honour is based on the real-life 2006 murder of Banaz Mahmod orchestrated by her family. Banaz's story has been told by her sister in a documentary (which made it to The Pixel Project's list in 2012). However this mini series takes a different approach by focusing on the police investigation into what initially seemed to be a case of a missing person but quickly turned out to be a case of femicide in the form of honour killing. It follows the new female DCI as she battles not only the silence of the victim's family and community but also her own police force's abject failure to protect a terrified woman who sought their help on five separate occasions. The showrunners consulted both the real-life DCI Caroline Goode and Banaz's sister Bekhal in making this series, making it a delicate and emotional look at the concept of honour in communities and a scathing look at the failures of the system meant to protect all citizens.
Film selection #10: Hope (2013)
This South Korean film is based on the true story of the infamous Cho Doo-soon case in 2008, in which an 8-year-old girl was raped and beaten by a man in a public bathroom. The film follows the girl and her family's journey to recovery as well as the media frenzy they had to endure during the investigation and trial. It explores the gamut of emotions families go through such trauma and shame (including the parents' struggle to understand the need for psychological help and are at first reluctant to pursue the case for fear of being ostracised). It also depicts the anger and frustration at poor investigation methods and the loopholes in the legal system that favour rapists – investigators violated protocol in their methods of dealing with a minor and the courts reduced the accused's sentence after ruling him to be not of sound mind as he had been drunk during the act. Yet ultimately, the film is hopeful in its outlook (hence its name) about the survival and a brighter future for the victim.
Film selection #11: Lou (2022)
This action-thriller film stars Allison Janney as the titular character, a hard woman with the requisite skills and cold attitude to pursue the kidnapper of a young girl through a raging storm on a remote island, Taken-style. The film is not a high-brow one, being highly entertaining with snappy throwaway lines and lots of heart-racing action. Nevertheless the surprisingly complex backstory and main plot thread involving domestic violence is why it has made it to our list. Lou's past is entangled with that of her neighbour (a single mother and her young daughter) and, as the film progresses, it becomes clear that motherhood, and society's expectations of women, do not sit well with her. In a subtle way, the film does explore themes of family violence and how it perpetuates cycles of violence, as well as how toxic masculinity when taken to extremes harms individuals, families and communities.
This film is available to stream on Netflix.
Film selection #12: Phoenix Rising (2022) 
In 2016, actor Evan Rachel Wood revealed she had been raped but did not publicly name singer Marilyn Manson (real name Brian Warner) as her abuser until 2021. In this documentary released this year, Wood opens up about her four-year relationship with Manson starting when she was 18 years old and he was 36 and how she was "brainwashed and manipulated into submission". The two-part series also includes interviews from other women who have accused Manson of physical abuse and sexual assault (Manson has denied all allegations). The documentary is a powerful statement from a woman telling her story her own way and reclaiming the narrative from the years of media speculation to expose someone in a position of power.
This documentary is available to stream on HBO.
Film selection #13: Pink (2016)
In the beginning of this legal thriller, three young women in New Delhi meet three men and have drinks together. But things go south and one of the men is rushed to the hospital with a severe head injury sparking a 'he said she said' situation with the women saying that the men assaulted them and the men saying that the women are sex workers and had attacked them unprovoked. Then during the trial, the three men from the incident threatened, intimidated and stalked the women by using their high-status connections. The film examines Indian society's feudal and patriarchal mind set where men and women are judged by different yardsticks, and how the legal system is complicit in oppressing women and silencing their voices. The end of the film delivers a clear message: every woman has the right to own her own sexuality and no means no, no matter who the woman is.
Film selection #14: She Said (2022)
She Said is a biographical drama based on the book of the same name by Jodi Kantor and Megan Twohey, the journalists from the New York Times who in 2017 first exposed media mogul Harvey Weinstein's history of abuse and sexual misconduct against women. The film examines not only how the journalists got each woman to talk but also how and why they agreed to talk. Each woman's fear, shame, hope and reclaimed power is revealed as the film focuses on them and not their abuser. Overall, the film stays true to its source material and is an insightful look into the investigation behind the allegations while being sensitive and emotionally tuned in to the ongoing #MeToo movement.
Film selection #15: The Investigation (2021)
A sombre atmospheric Nordic crime drama, this miniseries is about the police investigation into 'the submarine case' – the murder of Swedish journalist Kim Wall, who disappeared after going to interview Danish entrepreneur Peter Madsen. The case is famous enough in Europe that the series is not a whodunit but rather an in-depth look into how the police have to solve puzzle about how and why the perpetrator did it. It also shows the viewer the consequences of femicide including the trauma the victim's family go through because of her senseless killing. There is no courtroom drama but the series' message is clear: femicide is often horrifically random and the consequences of the violence affect whole communities. Interestingly, the suspect remains a shadowy figure throughout the series and is never named. Instead, the last episode shows how Wall's family is keeping her legacy alive by not naming the suspect until the very end.
Film selection #16: We are Dying Here (2021)
This South African film chronicles the journey of three women soldiers trying to survive the war against women as a literal war rages around them. Adapted from a local stage production of the same name and produced by Springbok player Siya Kolisi and his wife Rachel Smith-Kolisi, the film is an intimate reflection on the impact of harassment, abuse, rape, femicide and other forms of VAW in everyday South African life. The script is part spoken word, giving its message a resonant power. Kolisi, who is a global ambassador for the United Nations Spotlight Initiative and who witnessed gender-based violence against his mother and aunt growing up, said that the film is meant to teach that VAW "doesn't start with the violence, but the whole thought process. The film encompasses a lot of educational learnings for us as men."
---
The picture used is a Creative Commons image:
Top Picture : Photo by Obregonia D. Toretto from Pexels