Welcome to The Pixel Project's "30 For 30″ Father's Day Campaign 2019! In honour of Father's Day, we created this campaign:
To acknowledge the vital role dads play in families, cultures and communities worldwide.

To showcase men from different walks of life who are fabulous, positive, non-violent and non-sexist male role models.

To provide dads worldwide a positive platform to share ideas about stopping sexism, misogyny, and violence against women and girls.
This is our 7th annual 30 For 30 campaign and through it we will be publishing interviews with dads from across the world throughout the month of June.
Our fifth "30 For 30″ 2019 Dad is Ryan Bourqin from Canada.
---
The Dad Bio
My name is Ryan Bourquin, I am a career chef and as of this year, my 7-year-old daughter and I are now published authors with a book called Big Bad Dad. My daughter and I love to hike in the Rocky Mountains, ride bikes, work out together, do arts and crafts and anything active outside. Our Facebook page is Bigbaddad and our Instagram is bigbaddadbook.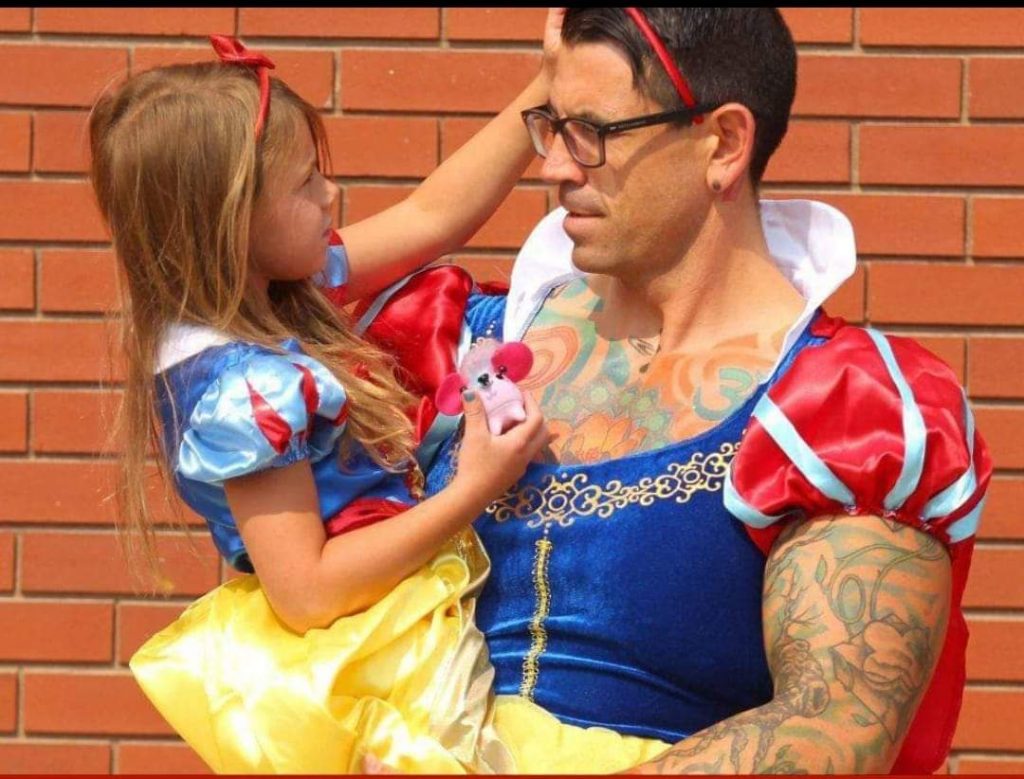 1. What is the best thing about being a dad?
The best part for myself of being a dad is having our relationship grow and watching her develop into who she is as a female.
Apart from that, just having quality time and forming our relationship and always trying to keep lines of communication open so she feels she can come to me with any questions or problems as she grows older.
2. A dad is usually the first male role model in a person's life and fathers do have a significant impact on their sons' attitude towards women and girls. How has your father (or father figure) influenced the way you see and treat women and girls?
Unfortunately, I wasn't around my father much growing up. I did learn a lot of things about how my child needs to be loved and supported, based on the areas I never had it. I show my daughter the importance of being happy, communicating and respect as well as how any boy should treat her.
3. Communities and activists worldwide are starting to recognise that violence against women is not a "women's issue" but a human rights issue and that men play a role in stopping the violence. How do you think fathers and other male role models can help get young men and boys to take an interest in and step up to help prevent and stop violence against women?
By showing our children what proper respect for each other is. By showing our children the importance of communication, the importance of understanding our own emotions and how to cope with them in a positive way. We need to hold our children accountable and talk to them when mistakes happen. And most importantly, by demonstrating respectful ways to live and speak to others.