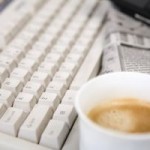 Happy new year and welcome to the 75th edition of The Pixel Project's VAW e-News Digest!
Ringing in the New Year, Women's eNews announces the names of inspiring women for its 21 Leaders for 21st Century 2014 . Women's eNews say that "Each one vividly demonstrates the power and impact of carrying forward the insistence on equality and equity for women and girls. Together they create and continually expand the chorus of voices singing the same song: Women's rights are human rights."
South African President Jacob Zuma defends his country's efforts battling violence against women. A recent Interpol study suggest that South Africa as the "world's rape capital." He says his administration is "working tirelessly to implement initiatives to deal with the crime of rape."
A series of child marriage cases in Saudi Arabia have caught the eye of the nation's media organisations. The Shura Council will debate a law that outlaws marriage of a girl younger than 18, except in the instance of a court order.
Every contribution matters. If you have any news you'd like to share about violence against women, please email The Pixel Project at info@thepixelproject.net. If you prefer to receive up-to-the-minute news concerning violence against women, follow us on Twitter . It's time to stop violence against women together.
Best regards,
The Pixel Project Team
_________________________________________________________________________________________________
Violence Against Women – General News
————————————————————————————-
Domestic Violence
————————————————————————————-
Rape and Sexual Assault
—————————————————————————————-
Sex Trafficking
—————————————————————————————–
Female Genital Mutilation
——————————————————————————————
Honour Killing and Forced Marriage
——————————————————————————————–
Activism