Post by Katie Rosenthal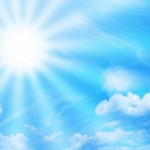 Our blog this week comes from Gereshk, a town 120km West of Kandahar in Afghanistan's Helmand province. Helmand is a Taliban stronghold, and has seen much of the recent conflict between NATO and Taliban forces. Taliban control of the region has led to the severe repression of women with Physicians for Human Rights stating that "to PHR's knowledge no other regime in the world has methodically and violently forced half of its population into brutal house arrest, prohibiting them on pain of physical punishment".
In this dangerous and repressive environment dedicated individuals are fighting for women's rights. Many women are risking their lives to help to provide an education, rights and safety for themselves and other women. Gulalia Sherzad built up and runs a women's centre in Gereshk, which functions as a refuge, and a place for women to meet and relax in each other's company. The centre also runs workshops on human rights, and provides lessons for women who attend. It provides shelter for women who are facing violence and repression on a daily basis, who would otherwise only have jail as a place to go for their own safety.
Sherzad has recently spoken of a case to demonstrate the desperate need of the town's women. A young woman fled to the shelter, escaping the threat of forced marriage into a family she was promised to as compensation after her brother murdered a family member. Sherzad explained that "when she said she didn't want to marry she was beaten up and abused. She is 14." The teenager is now staying at the shelter for her own protection.
Sherzad's own life has been threatened on many occasions, notably when a roadside bomb was planted outside her house by the husband of a woman she had helped. Of the prospects for women in her country Sherzad says "women are still second class citizens in Afghanistan", although things are slowly improving in urban areas.
Despite the danger to their own livez, Sherzad and others like her continue to work for equality and an end to violence against women in Afganistan. Change will come slowly, and relies on the financial, moral and emotional support of those inside and outside the country.