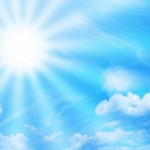 Horrific reports and suggestions of violence against women have emerged from Syria since the so called "Syrian uprising" began in early 2011. Syrian activists have claimed that government forces have abducted and raped women, with assaults very rarely reported and victims often killed after being abused. Reports have also emerged of wide spread violence against women perpetrated in refugee camps, who are then shunned by their families.
A women's rights group is now using technology to monitor assaults against women during conflict in real time, providing valuable evidence of human rights abuses and incidents of sexual violence. The Women's Media Centre has recently started to document and map reports of sexual violence in Syria, through crowdsourcing technology. The project is called Women under Siege, with a mission to collect the untold evidence of sexual assaults in real time as the crisis rages- before much of it is lost. It is hoped to show the world that each woman raped is a person who has been illegally brutalised, and that each woman, wherever she is, matters. Through statistics, individual stories and a visual map, the group hope to paint a clearer picture of a tragically underreported aspect of the crisis in Syria.
With emphasis on ethics and the notion of "do no harm", the initiative is working with refugee communities in the countries bordering Syria to safely measure the exposure women may have had to sexualised violence. The group has so far publically mapped over 20 reports and is in the process of verifying many others. Margot Wallström, UN special representative of the secretary-general on sexual violence in conflict noted "Talking about this issue is a first step, because only then can we help break what has been called history's greatest silence".