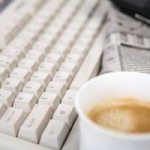 Welcome to the 46th edition of The Pixel Project's VAW e-News Digest! As usual, we bring you the latest and most relevant news related to violence against women and efforts at eradicating it from around the world.
On the evening of December 20, 2011, several thousand women marched through downtown Cairo creating the biggest women's demonstration in modern Egyptian history since 1919. This demonstration is in response to current images of soldiers beating, stripping and kicking female demonstrators in Tahrir Square.
Meanwhile in Afghanistan, President Hamid Karzai pardoned a rape victim named Gulnaz on December 1, 2011. When Gulnaz reported her rape to the police, they arrested her instead of her rapist–her cousin's husband. She has given birth to a baby daughter, whose father is Gulnaz's rapist, during her two-year imprisonment. Now her brothers are threatening to kill her and her baby. Gulnaz may be forced to marry her rapist for their safety.
Every contribution matters. If you have any news you'd like to share concerning violence against women, reach Karina at karina.tayag@gmail.com. If you prefer to receive up-to-the-minute news concerning violence against women, follow us on Twitter at http://twitter.com/thepixelproject.
It's time to stop violence against women. Together.
Regards,
The Pixel Project Team
———————————————————————————————————————————
General Violence Against Women
Mass March by Cairo Women in Protest Over Abuse by Soldiers
Latin America: Groups Protest Continued Violence Against Women
UN Denounces 'Privatization' of Violence Against Somali Women
Education on Women's Right Need of the Hour'
Million Person March Planned in Egypt Against Violence Against Women
Hornsey School First in the UK to Tackle Forced Marriage
Afghan Men: Crucial Advocates for Women's Rights
NO TO VIOLENCE AGAINST WOMEN
Palestine. Continued injustice against women within the Palestinian territories
Livnat: Women's Exclusion is Violence
Domestic Violence
Int'l Charter to End Domestic Violence Becomes Law in Turkey
Zimbabwe: How Domestic is 'Domestic Violence'?
Need Outstrips Help For Indy Domestic Violence Victims
Pinellas Will Have Domestic Violence Court Starting in 2013
New Kansas Contract Concerns Domestic Violence Advocates
DOMESTIC VIOLENCE CASES HIGHEST IN JANUARY
More Domestic Violence in a Bad Economy
Mexican Consulate in Detroit: Initiatve Against Domestic Violence
River Edge Police Chief Reinstated After Domestic Violence Probe Ends
Domestic Violence Charges Dropped Against Judge Montoya-Paez
Rape
Leaders to Sign Pact on Sexual Violence
FBI Director Approves New Definition of Rape
Glasgow Double Sex Attack: 'Horror Show' Moment Rapist Strike Was Caught on CCTV
Angelina Jolie Film Lets Bosnia Rape Victims Speak
Rape and the Arab Spring
Afghan Rape Victim Forced to Marry
Sexual Violence Against Women on the Rise in Liberia
Sexual Violence in America
Egypt Court Ends Army Virginity Tests on Female Detainees
For Somali Women, Pain of Being a Spoil of War
Honour Killing
Shafia Trial Told of Abuse, Violence Against Woman
Honour Killing: Peshawar High Court Orders Re-Investigation of Case
Texas Christmas Day Massacre Alleged to be Islamic Honor Killing: Truth or Islamophobia?
Girl's Mother Arrested for Honour Killing
Honor Killing Adoption
Honour Killing-A Stain On Our Nation
Dishonourable Murder
Missing Man' in Jind Honour Killing Traced, Claims He Was Poisoned
In Family Horror, Some Canadians See Culture Clash
Uncle Kills 16 Year Old for Honour
Female Genital Mutilation
Kenya: Rescued Meru Girls Complete Adult Training
Uganda: Rights Activists Push for FGM End
International Day of Zero Tolerance for Female Genital Mutilation 06 Feb 2011
Low Awareness of Hidden FGM/C Practices
Kenya: Maendeleo Saves 200 Girls From FGM in Mt Elgon
Things You Did Not Know About FGM
Liberating Egypt from Female Genital Mutilation
It is the High Season for Circumcision as the New Law Against FGM Fails to Bite
Female 'Cut' Rife Despite Stiff Penalties
Kenya: Mbeere District Schoolgirls Circumcised Secretely
Activism
Teaching Boys How to Stop Rape
Tackling Rape in Haiti-Video
West Africa: Runners and Wrestlers Say NO
16 Days Campaign in Croatia
A Silver Lining in Melbourne
Activism 101: 16 Striking Campaigns for the Cause to End Violence Against Women
Transforming Personal Pain Into Positive Action: The Pixel Project's 16 Female Role Models 2011
Target Store Targeted by Breastfeeding Activists
Three Women for Peace
Gender Activist: Women Need to Value Their Own Work