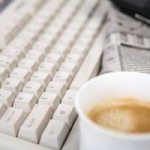 Welcome to the 45th edition of The Pixel Project's VAW e-News Digest! As usual, we bring you the latest and most relevant news related to violence against women and efforts at eradicating it from around the world.
On December 10, 2011, three female activists and political leaders were awarded the Nobel Peace Prize in Oslo, Norway. Tawakkol Karman, a Yemeni journalist and activist who, at 32, is the youngest Peace Prize laureate and the first Arab woman to receive the award. She shares the prestigious award with the Liberian President Ellen Sirleaf and another Liberian woman, Leymah Gbowee, a social worker and peace activist. These three courageous women were honoured for "their nonviolent struggle for the safety of women and for women's rights" as peacemakers.
The United Kingdom is making strides against eradicating the dangerous practice of female genital mutilation (FGM) and the abusive tradition of forced marriage. The London Metropolitan Police along with Kids Taskforce and a school have a created a video as a part of an FGM resource pack for teachers and students. Plan UK has created an animated film to help teachers and pupils spot the signs of forced marriage.
Every contribution matters. If you have any news you'd like to share concerning violence against women, reach Karina at karina.tayag@gmail.com. If you prefer to receive up-to-the-minute news concerning violence against women, follow us on Twitter at http://twitter.com/thepixelproject.
It's time to stop violence against women. Together.
Regards,
The Pixel Project Team
———————————————————————————————————————————
General Violence Against Women News
The Female Factor: Invisible Among the Uncounted
3 Women's Rights Leaders Accept Nobel Peace Prize
Muslim Leaders Speak Out Against Violence Towards Women
Women Have 101% Right to Wear Anything
United Nations FCU Seeks End to Violence Against Girls and Women
Armed Societies, Another Tragedy for Women
22 Years After Montreal Massacre, Violence Against Women Still a Serious Issue
Acid Attack Survivors Network in Bangladesh-In Pictures
Strike a Woman and You Strike All of Society
Participation of Women in Protests a Reflection of their Desire for Change-UN Expert
Domestic Violence
YWCA Receives Grants for Domestic Violence Services
Domestic Violence Shelter Seeks Toy Donations
NYS Rolls Out Domestic Violence Report Database
Now WORDS Can Count as Domestic Violence as 'Emotional Abuse' is Recognised in Legal Shake-Up
Domestic Violence Increases During Holidays
Police Get New Tool for Handling Domestic Violence Calls
Are Domestic Violence Laws Effective?
Zimbabwe: Domestic Violence on the Rise
NCW: Domestic Violence is Everybody's Business
SAVE Garners Grant to Tacle Teen Domestic Violence
Rape
We'll Make You a 'Real' Woman Even If It Kills You
Saudi Man Who Raped Daughter Sentenced to 2,080 Lashes
Sex Abuse: the Truth is Out There
Pennsylvania Liquor Control Board Responds to Offensive Date-Rape Ad
Rape in the US Military: America's Dirty Little Secret
Nearly 1 in 5 Women in U.S. Survey Say They Have Been Sexually Assaulted
Afghan Rape Victim Freed After 'Immoral' Act
Vermont Fraternity Suspended Over Rape Question on Survey
More Rape Kits Than Thought Remain Untested at HPD
Woman Accuses Guyana National Police Chief of Rape; He Says "Let God Be the Judge"
Forced Marriage
The Right to Say 'No'
Forced Marriage is Inhumane, Unacceptable–And Not Illegal in the UK
Forced Marriage Victims Could Number 8,000 as Ministers Plan to Make It Illegal
New School Teaching Pack to Help Spot Forced Marriages
Yemen: Child Marriage Spurs Abuse of Girls and Women
Human Rights Watch Urges Yemen to Ban Child Marriages, Details Plights of Country's Child Brides
The Insidious Tradition Of Taking Child Brides
Five Girls Who Resisted Child Marriage Hailed as 'Icons' by President
Safe PLaCES Help Flood-Affected Children and Women Prevent Child Marriage in Pakistan
Child Marriage Victim in Motherhood Dilemma
Female Genital Mutilation
Kenya Joins Fight Against Female Circumcision
Somalia: MPs Summon Ministers on FGM Motion
Female Circumcision Could Lead to Medical Complications: Docs
Marakwet Girls Spared the Cut
International NGO Seeks to Raise Awareness on Female Genital Mutilation in Yemen
Ending Female Genital Mutilation in the UK
Kenya: Traditional Practices Suffer in Drought
Classrooms in London Tackle Genital Mutilation
Kenyan Villagers Battle Police in Defence of Female Circumcision
Villagers Ignore the Law and Go On a Girl Circumcision Frenzy
Activism
Men 'Must Speak Out Against Abuse'
Afghanistan Day 15 of the 16 Days of Activism against Gender Violence: Working women
In Lebanon, Violence Between the Sheets Is Legal
Show Commitment in Eliminating Violence Against Women, Men Urged
Rally Held to Protest Violence Against Women
Criminal Justice System Sensitive to Cases of Violence Against Women Demanded
16 Celebrities Who Support The Cause to End Violence Against Women
Pasco Woman's Thrift Shop Aims to Combat Domestic Abuse
16-Day to Help Empower Women Concludes
Women, Let's Build Sustainable Peace