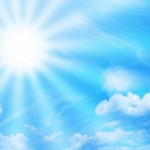 A ten-day boys' camp was recently held in Accra, Ghana, aiming to teach participants about the worth of female education and helping to reduce discrimination and violence against women in the west African country. The camp was organised by Action Aid Ghana and Ghana Education Service. Action Aid works in Ghana to protect the rights of girls throughout the education system, and promote violence-free schooling. Their work aims to contribute to female empowerment and spread gender equality throughout schools and communities.
The theme of the camp was "Creating Champions against Violence against Girls". Fifty two boys from schools from different regions of Ghana were selected to attend and be trained as ambassadors in changing attitudes in their communities towards women and girls. Speaking about the event, Ms Adwoa Kluvitse of Action Aid Ghana noted the importance of instilling the value of gender equality in males at an early age, and expressed hope that the participants would help to fight discrimination, marginalisation and stereotyping against women and girls.
Action Aid has been running annual camps for females for ten years, aiming to teach the value of education. This camp was the first ever run specifically for boys, with the aim of promoting female education to both genders. Adult literacy in the country evidences vast gender inequality, which Action Aid is also working with local partners to address.
For more information on the camp, see http://www.ghanaweb.com/GhanaHomePage/regional/artikel.php?ID=215857.