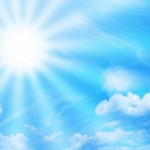 The White House this week launched a new technology challenge designed to help prevent sexual abuse and dating violence and provide support for victims. The press release, issued by Vice President Joe Biden, notes that in the USA "young women aged 16-24 experience the highest rates of rape and sexual assault, while one in five will be a victim of sexual assault during college." The plan represents an attempt to harness technology in preventing violence against women.
The "Apps against Abuse" plan challenges technologically talented individuals to create a simple and original application that allows young women to designate emergency contacts and enables them to virtually check in with their contacts in real-time. When launched, the successful application will also provide easily accessible and reliable information on sexual assault, and where victims can go for help.
In the press statement launching the challenge, Kathleen Sebelius, Secretary of the US Dept of Health and Social Services, explained her department's hope that "This application can be another way to encourage young women and men to take an active role in the prevention of dating violence and sexual assault."
More information on the challenge can be found here. The winner will be announced in October.