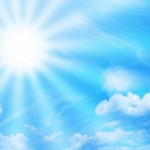 The Melbourne Anglican Social Responsibilities Committee announced in early June that the prevention of violence against women is a priority for their organisation.
Citing research by VicHealth that showed that "intimate partner violence contributes to more ill-health and premature death in Victorian women aged 15 to 44 than any other of the well-known risk factors," Bishop Philip Huggins, the organisation's Chair, said that the Social Responsibilities Committee would bring educational resources to the Church and work with other agencies to assist with prevention and therapy.
He also noted: "A peaceful home and community is everyone's hope and need."
The full story is available from the Anglican Diocese of Melbourne website.