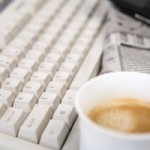 Welcome to the 34th edition of The Pixel Project's VAW e-News Digest! As usual, we bring you the latest and most relevant news related to violence against women and efforts at eradicating it from around the world.
After more than two years of negotiations, the Council of Europe formed a treaty against violence against women and domestic violence open to all 47 member and non-member states. On May 11, 2011, it was opened up for signatures in Istanbul, Turkey at a European foreign ministers meeting. The treaty is the first legally binding instrument in Europe that provides a comprehensive framework in fighting violence against women.
After more than 170,000 people around the world signed a petition against corrective rape, South Africa's Ministry of Justice formed a task force to address violence against homosexuals. The rape and murder of Noxolo Nogwaza, a 24-year old lesbian, sparked the anger of the Lesbian, Gay, Bisexual and Transgender (LGBT) community around the world that initiated the petition that was sponsored by Change.org, a global human rights campaigning Web site.
Every contribution matters. If you have any news you'd like to share concerning violence against women, reach Karina at karina.tayag@gmail.com. If you prefer to receive up-to-the-minute news concerning violence against women, follow us on Twitter at http://twitter.com/thepixelproject.
It's time to stop violence against women. Together.
Regards,
The Pixel Project Team
———————————————————————————————————————————
General Violence Against Women News
Acid-Attack Survivor Heals Inner Scars of Others
The Effort to End Acid Violence
Turkey: Women Left Unprotected From Violence
Help for Women at Risk for Abuse in Canada
Woe Unto Women Practising Witchcraft
Philippines Still Divided On Reproductive Health Bill
Cases of Violence Against Women Continue to Rise
Women in Turkey: Behind the Veil
Domestic Violence
Mel Gibson's Ex Drops Domestic Violence Claim
Oregon Domestic Violence Case Shows Need for Careful Investigation
Missouri Lawmakers Pass Domestic Violence Law Changes
MANNY PACQUIAO – FLOYD MAYWEATHER DREAM FIGHT MEANS DOMESTIC VIOLENCE CHARGES CAN BE IGNORED
Europe: Landmark Domestic Violence Treaty Launches
Bad Economy Discourages Domestic Violence Victims From Leaving Abusers
Africa's Domestic Violence, Rapes Extend Far Beyond Congo
Group Aids Domestic Violence Victims in Albania
Rape
CBS Reporter Lara Logan: I Feared a 'Torturous Death" in Egypt
South Africa Task Force to Fight 'Corrective Rape' of Lesbians
Protecting Muslim Girls From Rape is Now a Crime in Europe
A Doctor Who Heals Victims of Congo's War Rape
University of Virginia's Proposed Rules Aimed at Empowering Victims of Sexual Misconduct
SHOCKING RAPE STATS PROPEL CONGO INTO SPOTLIGHT. NOW WHAT?
Don't Blame Victims of Sexual Violence
Study on Rape in DR Cofirms 'Gross' Underreporting
Female Genital Mutilation
Why Female Genital Mutilation Persists
Global Alliance Against Female Genital Mutilation
Gambia: Gamcotrap Sensitises Chiefs, Village Heads And Women Leaders On FGM, ETC
NYC: West African Women Speaking Out Against Female Genital Cutting
Uganda: New Anti-Female Circumcision Programme Launched in Sebei
K'jongs Told to Shun Female Circumcision
A Rite of Torture for Girls
Sierra Leone: Issues – Why FGM Should Be Outlawed in Nation!
Human Trafficking
Sex Slave at Age 11, Little Girl Bravely Tells Her Story to Save Others
40 Arrested in China for Child Trafficking
Sexual Exploitation of Children on the Rise in Mauritius, UN Rights Expert Warns
Washington, DC Fights Human Trafficking
Government and Nonprofits Work to Stop Sex Trafficking
Session Wrap: Hawaii Gets A Human Trafficking Bill
When the Missing are Prostitutes, Police Let Trails Go Cold
Nine Indicted in Alleged Brothel Ring
Activism
Rape in Congo: 'I'm Not Sure I'll Ever Get Over It'
Men at Lawrence Take a Stand Against Sexual Violence
Women Walk Against Violence
The Life Journey Of A Sexual Rights Activist, Upeksha
What Women Want From Mamata
Minnesota Men Stand Up to Human Trafficking
Protesters Keep Fighting to Get Funding for Women's Council
Kroon Helps Keep Women Safe