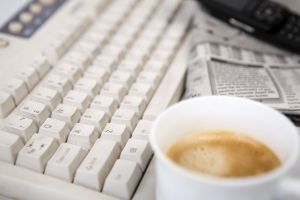 Welcome to the 21st edition of The Pixel Project's VAW e-News Digest! As usual, we bring you the latest and most relevant news related to violence against women and efforts at eradicating it from around the world.
Muslim women are losing their rights over their own bodies especially when it comes to reproductive health. In London, a Muslim cleric says that rape does not exist in marriage as "sex is part of marriage." Female genital mutilation in Islam is being defended as "better for a woman's health and it enhances her conjugal relation with her husband."
In Gambia, two leading women in the campaign against female genital mutilation have been detained on the charge of theft. The London-based non-governmental organization (NGO) Equality Now is demanding the release of one of them, Dr. Isatou Touray, Executive Director of The Gambia Committee Against Traditional Practices (GAMCOTRAP).
Even among these grim developments for women's rights, there is a glimmer of hope. Men are beginning to form organisations that give voice to male advocacy in the fight against violence against women. Countries like Indonesia and Jamaica are beginning nationwide efforts to stop the abuse of women.
Every contribution matters. If you have any news you'd like to share concerning violence against women, reach Karina at karina.tayag@gmail.com. If you prefer to receive up-to-the-minute news concerning violence against women, follow us on Twitter at http://twitter.com/thepixelproject.
It's time to stop violence against women. Together.
Regards,
The Pixel Project Team
———————————————————————————————————————————-
General Violence Against Women News
Voices of Men: Ending Violence Against Women
Jamaica: Regional Campaign To End Violence Against Women
Nigeria: Between Honour Killings, Child Brides and Forced Marriages
United Nations Committee Decries Rise in Violence Against Women
Globalize Anti-Violence Against Women Law
Women and Children Bear Brunt of Conflict
Joint Efforts to Fight Violence Against Women in Asia
Want Peace and Security? Empower and Protect Women
Stumbling in the Gender Gap in India
Indonesian Government Urged to Finish Plan for Women in Conflict Zones
Domestic Violence
Bring Domestic Violence Out of the Shadows
Domestic Violence Flags on State Street
Grant to Revive Domestic Violence Program With More Funding in Michigan
Cary Clack Refusing to Stay Silent
Candles To Signify Death From Domestic Violence
Hmong Courage Banquet To Honour Victims of Domestic Violence
United Arab Emirates Condemn Domestic Violence
Rape
Islam: Rape Not Possible in Marriage
Angelina Jolie Banned Over Rape Film
$20,000 Donated Because of Rape Joke
Rape and Murder of Christian Girls in Pakistan
Forced Marriage
Edinburgh's Hidden Number of Forced Marriage
Pakistan: Fresh Case of Attempted Forced Marriage of Minor Girl Surfaces
Female Genital Mutilation
Female Genital Mutilation and Islam
Gambia Detains Head Female Genital Mutilation Campaigners
London-based NGO Demand Immediate Release of Anti Female Circumcision Activist
Human Trafficking
North Korean Women Being Sold as Sex Slaves in China
Prostitution: How Skin Trade is a Global Growth Industry