As part of The Pixel Project's efforts to raise awareness about the realities of violence against women, we feature guest blog posts from survivors of violence against women. In this post, Linda R. from the United States shares her story of domestic violence.
————————————————————————————————————————————-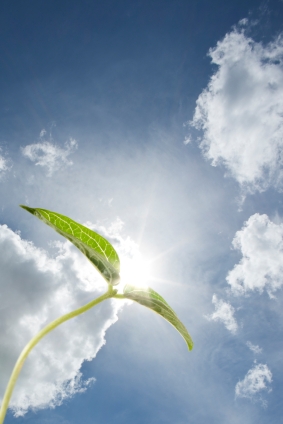 When I met my future husband, I recognized we both had voids inside; he was looking for his void to be filled and I wanted to take care of his pain and fix him.
The lies began early in our engagement but I had neither the knowledge nor self-confidence to recognize those lies as red flags and early warnings of abusive behaviors. After two months of marriage the first physical abuse occurred. We had an argument and I would not give in to his "side of things." He picked me up and threw me across the bed, then trapped me against the wall of the bedroom. I refused to give in to his argument and he continued throwing me, dragging me around the bedroom by my legs, and trapping me for at least two hours, until I finally gave in and he left the bedroom.
Similar occurrences happened throughout our marriage, usually three to four times a year. I have been thrown down steps, shoved across rooms, pushed over the side of couches, had a new dryer (still in the box) pushed into me trapping me against a wall, and forced to have sex against my will.
It has been almost 2 years since the last physical battering occurred; it has been 19 months since his last attempted physical violence. On March 21st, 2009 my (then) husband stalked, harassed, and threatened me; the following day he feigned a suicide attempt "just to manipulate" me (as he told the social worker who interviewed him). The part of me that had held on to the hopes that he would get help finally shut down in those moments and I knew I finally had had enough.
I had tried to get a restraining order the night after the threats and stalking but the local police thought I should not wake the judge. Several days past those incidents, I was going to drive him to our family doctor's office and then to the psychiatric hospital. He said he would only go if I would take him and I agreed, however my father was also there so I would not be alone. My husband became extremely agitated that I was not alone and, in the police parking lot where we met him, he got into the driver's side of the car to take off. My purse was in the backseat with the only documentation I had from the incidents of the weekend, and the only money I had left—in desperation I reached into the back of the car to get my purse and tried to get my college books. He threw the car in reverse while I was still half in and half out. To this day I do not remember how I managed to jump out, I only know I did and landed on my feet. I got the restraining order that evening, with the final restraining order put in place in April.
I am extremely thankful that I had, and still do have, the restraining order. While at times it causes a lot of complications with arranging things with the children, I am fully aware that it saved my life. In those first several weeks the restraining order went both ways: he could not contact me and I could not contact him. Being forced to not have contact with him, I could not let the co-dependent in me take over. I soon became involved with Providence House and their group Domestic Violence education classes. My interaction with Providence House afforded me the strength and wisdom to begin to step forward on my own, not only for myself but for my children. Providence House provided my children with the incredible opportunity of the P.A.L.S. (Peace, a learned solution) program, and individual therapy for all of us. The continued support and validation given to me was the empowerment I needed to grow and keep moving, and I was awarded a final Judgment of Divorce based on intolerable cruelty Oct 2009.
I am in my second semester at the local county college pursuing the Paralegal Studies Associates Degree. I am hoping to have my degree by December 2011, with a transfer into Pre-Law to follow. I want to be an advocate for women, primarily those in domestic violence situations; this goal has become my reality and I have no doubt that I will accomplish it. My school has partnered with Providence House and the local Courts with a new internship for paralegal students and I am determined to be chosen for that internship spring semester. My youngest son is on the Autism Spectrum and I work very intensely with him.
I have faced numerous obstacles with the court systems. Early into this process I allowed the courts to make me feel defeated and re-victimized. As I heard the stories of so many other women during support groups, I realized something must change and I felt driven to do anything I could to try to make those changes happen. Going for my paralegal degree is one part of my plan; I have also contacted my Congressman, Senator, and most recently, the Governor. I will continue to speak about the issues facing Domestic Violence victims and do what I can on my level to help bring change.
Every obstacle I have encountered has only fueled my desire to help others find their way out of domestic violence situations, and I believe a paralegal degree followed by a law degree is the path I must take to achieve my goals.