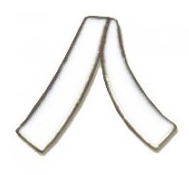 The White Ribbon Campaign, one of our awareness-raising partners, posted a notice on their blog today about a petition calling for action to stop rape in the Democratic Republic of the Congo (DRC).
The petition is part of a statement and call to action from the Members of the United Nations Secretary General Ban Ki-Moon's Network of Men Leaders, the MenEngage Alliance and the Athena Network.
The White Ribbon Campaign has signed the petition and is encouraging others to do the same.
The full petition is available here (http://bit.ly/bMTJ4M). On behalf of White Ribbon, we are asking people to sign the petition and spread the word through your own networks, blogs, Facebook pages or Twitter.
Thanks very much for your support of this vitally important initiative. And remember to use our Twitter hashtag in your tweets relating to the petition: #No2WarRape. We are using this hashtag throughout September, 2010 to create a Twitter trend in protest of the rapes of women and children in the DRC.