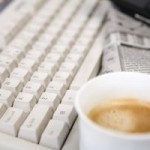 Welcome to the 63rd edition of The Pixel Project's VAW e-News Digest!
Domestic violence is beginning to take center stage in a lot of countries. On May 28, 2013, Italy's lower Chamber of Deputies ratified the Council of Europe's convention on preventing and combating violence against women, sending the bill to the Senate where passage is expected. Meanwhile, Russia's State Duma lawmakers are drafting a law on measures to combat domestic violence, State Duma Healthcare Committee member Saliya Murzabayeva announced on the same date.
Rape is being defended as a vital part of society. Widespread outrage has spread in Israel after Judge Nessim Yeshaya of Tel Aviv District Court told a courtroom "Some girls enjoy rape." Rape jokes are a main staple in stand-up comedy, even female comedian Sarah Silverman has said "But the truth is it's like the safest area to talk about in comedy."
Every contribution matters. If you have any news you'd like to share about violence against women, please email The Pixel Project at info@thepixelproject.net. If you prefer to receive up-to-the-minute news concerning violence against women, follow us on Twitter. It's time to stop violence against women together.
Best regards
The Pixel Project Team
________________________________________________________________________________________
Violence Against Women – General News
__________________________________________________________________________________________
Domestic Violence

___________________________________________________________________________________________
Rape and Sexual Assault

__________________________________________________________________________________________
Human/Sex Trafficking
___________________________________________________________________________________________
Female Genital Mutilation
__________________________________________________________________________________________
Honour Killing and Forced Marriages
__________________________________________________________________________________________
VAW Activism