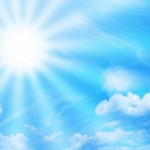 Both child abuse and domestic violence are serious issues that must be addressed, yet children are often times neglected from being included in domestic violence reports as witnesses by police. Previously, this was due to being considered unreliable witnesses. However, according to the Australian Institute of Criminology (AIC), as many as 59% of women who reported domestic violence specified it occurring in front of a child. A report from the AIC also related domestic violence to child abuse with its likelihood having a probability of more than 50%.
A national bill being passed to the Australian Senate is expanding the definition of child abuse to include witnessing domestic violence. This move is to help ensure the Family Court's ability to provide safety and protection for a child from violence within their home.
The impact of domestic violence occurring within sight of a child has been recognized as a growing problem. This bill helps bring focus to the issue by expanding the description of child abuse. Furthermore, child neglect will also be declared a form of child abuse through the bill. Though abuse is still a prominent issue, awareness of its different forms will help to prevent it as well as provide better protection for children. By providing newer definitions via this bill, responsiveness to child abuse can become more forthright.
For more on the story: http://www.smh.com.au/national/bill-to-expand-the-definition-of-child-abuse-20110627-1gndr.html