Welcome to part two of our Inspirational Interview with Sami Ahmed, founder of Justice for Saira. In this part, Sami discusses further her goals for her petition to the Bangladesh government to end child marriage and the inspiration she gets from her mother. If you have not read part 1 of this interview, you can find it here.
________________________________________________________________________________________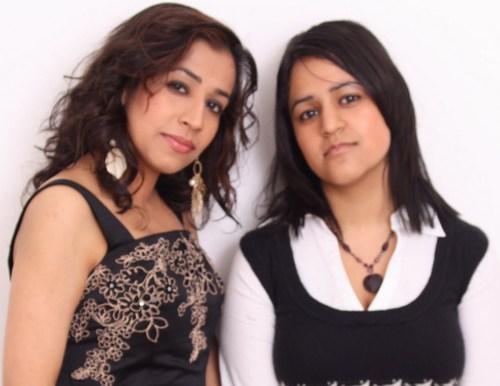 6. What do you hope to achieve with your petition once you have all the signatures? What are the overall objectives of the "Justice for Saira" campaign?
My goal is to achieve a debate in the Bangladesh parliament about this case specifically and about child marriage generally. Beyond that I hope to prevent child marriages from happening.
I hope to add to the work of many great groups in the world that are tackling child marriage such as Plan UK and Desmond Tutu's The Elders. A feature film is also being developed on my mother's life and I hope that will continue to raise awareness around the world.
7. You and your Mum sound like a great team. What has made you both so strong despite the difficulties you have been through?
I have no clue where my mother Saira draws her strength from; if I had to endure everything she has then I would have died by now! But we focus on the future; there are 10 million girls that are victims of child marriage and we have to be strong if we are going to save them. That is where I get my inspiration.
8. Where can we find your petition and what is the best way for our activists and readers to spread the "Justice for Saira" message?
You can find my petition here: http://www.gopetition.com/petitions/justice-for-saira.html and the best way to spread the message is by signing the petition and sharing the links across every social networking account you own – twitter, pinterest, facebook, tumbler and your blogs. Let your friends and family know this is something you care about.
9. Are you hopeful that we can end childhood marriage for good?
I am absolutely hopeful that we can end child marriage, for good, and in our lifetime.
One successful story comes from my advocacy on behalf of a potential child bride in India. A teacher from India contacted me with concerns about a student who was being coerced into child marriage. I alerted every child and women protection agency, journalist and police station in the state of India where she lived to advocate on her behalf. I have received confirmation from Childline that her wedding was averted.
My successful work in advocating for cases such as I described above, support my hope that I will achieve my goal.
10. Finally, in your considered opinion, how can we end violence against women today?
The solution lies in preventative methods such as better educating boys so they grow into fair men. This includes improving parenting as sadly in many cultures where child marriage exists, violence against girls and women is deeply entrenched.