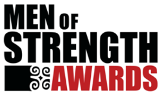 The Pixel Project is pleased to share this invitation with our followers in the Washington, DC area. The organisation Men Can Stop Rape is marking ten years of its national violence prevention program and celebrating men who model strength without violence at its Men of Strength Awards.
The event will mark the launch of the Men Against Rape middle school campaign, called "YMOST: Young Men of Strength". It will also include a preview of a new film about the organisation and an awards ceremony for the 2010 Men of Strength Student Honorees.
Men Can Stop Rape is an international organization that mobilizes men to use their strength for creating cultures free from violence, especially men's violence against women. Since its inception in 1997, MCSR has led the call to redefine masculinity and male strength as part of preventing men's violence against women.
The organisation provides leadership training, public service messaging and direct services for youth, like Men of Strength (MOST) Clubs and MOST TV.
The Men of Strength Awards are being held Wednesday, September 22 from 6:30 to 9:00 p.m. at the National Press Club Ballroom in Washington.
Tickets and complete event details are available on the Men Can Stop Rape website.